Good news from Stamford Bridge on the transfer of Erling Haaland to Chelsea
Chelsea are reportedly in the market in a bid for a new but clinical striker. It has proved difficult for the board to convince Harry Kane because he is a direct rival hence won't make it possible to join the Blues. Chelsea have strictly focused on the transfer of Bundesliga goal machine Erling Halaand. The Blues are reportedly interested in the Germany star as Tuchel wants to score more goals at Chelsea.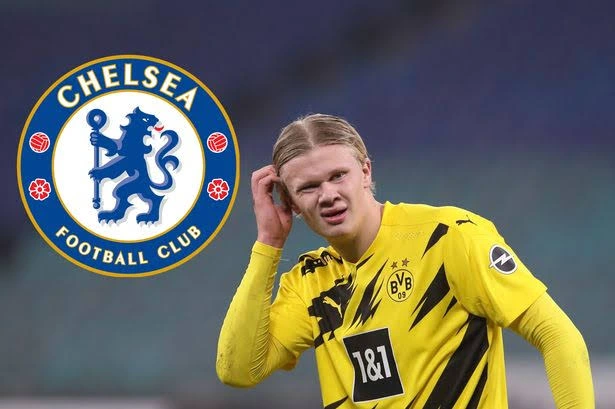 Good news have reached us claiming that Halaand to Chelsea is making a step. According to the Sun, it reportedly noted that Halaand had agreed personal terms with the Blues. That comes as a great boost to Chelsea but bad news for Tammy Abraham. The wage structure was a bit high but has been well dealt with. The reports claim that Halaand has set the fire blazing on the clubs to negotiate a deal and come into a consensus agreement.
According to Fabrizio Romano, Chelsea have tabled their first bid. In the bid is reportedly keen on including Chelsea and England striker Tammy Abraham. They want to offload the number 9 after some spells in his second season.