Good news to Chelsea fans as a world-class star player makes transfer decision
Here is a very good news to all Chelsea fans as one of their star player has made a transfer decision to counter the reports of him moving out of the club.
Plenty of rumours, whispers and 'news' has been shared on Christian Pulisic and his future in south-west London, given Christian Pulisic's lack of game time thus far under Thomas Tuchel. Many are suggesting Christian and his representatives could even be seeking a move away from Chelsea this summer…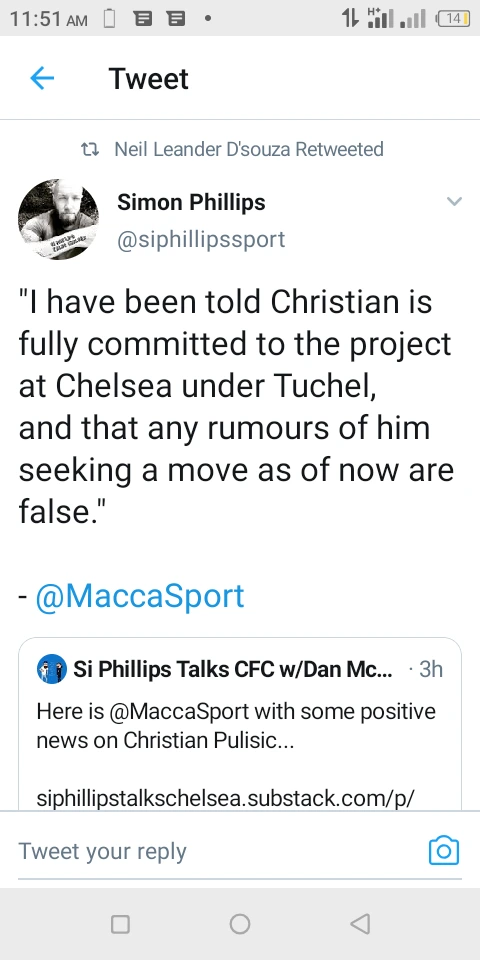 Pulisic has played less than 220 minutes for Chelsea since the German took the reigns, with only one start against Barnsley in the FA Cup to count on. These words paint a contrasting image from the American's form at the back end of the 19/20 season, where he was Chelsea's most effective player out of the first lockdown. Well, what's happened?
As you will know, Thomas Tuchel coached Pulisic in his time at Borussia Dortmund, when Pulisic was a fruitful youngster early in his European adventure. The pair shared a good relationship, supported by Pulisic's words below on Tuchel's departure from Signal Iduna Park:
"I'm just very thankful for everything [Tuchel] did for me," Pulisic said during a promotional event for Panini America on Monday. "Tuchel always just trusted me and gave me a chance. Of course he's given me tips and feedback with what he sees every day in training and stuff like that, small things."
Tuchel trusts Christian and is very aware of his abilities as a footballer. Tuchel had this to say, amongst other things when last asked on this specific topic:
"Maybe Christian's problem is I know from Dortmund how strong he is from the bench," Tuchel said after the match. "I think he started only in the cup game and in the end that's my responsibility and my fault. It's a bit unfair because I know what an impact he can have in 20 or 30 minutes. He was a bit unlucky in the last games but there's no lack of trust or quality. He just has to be a bit patient."
Patience, a word many football fans don't enjoy reading, arguably nor understand. Chelsea fans (myself included at times) are extremely guilty of being impatient and premature with our assumptions of players. These rumours mirror these notions, as I will clarify below.
I have spent some time connecting with people in London, also here in the States close to this situation in an attempt to find clarity on the rumours that Pulisic could seek to leave Chelsea this upcoming summer. I was met with many responses of surprise, some questioning why I'd even bothered asking.
I have been told Christian is fully committed to the project at Chelsea under Tuchel, and that any rumours of him seeking a move as of now are false.
For what it's worth, I never took the rumours that seriously. It's safe to say that Christian Pulisic in this moment is fully committed to Chelsea Football Club and winning Thomas Tuchel over as he did in their time in Germany.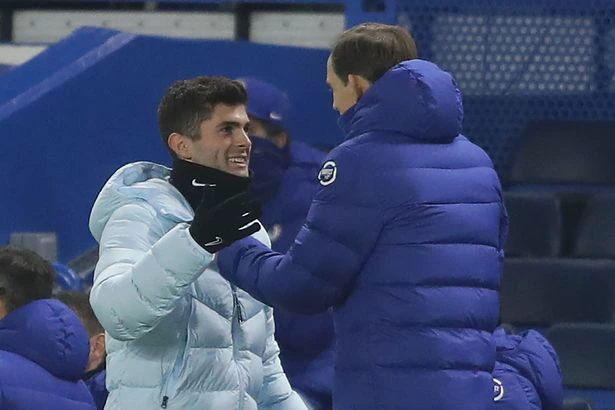 To conclude, I personally understand where Tuchel is coming from with his approach to Pulisic thus far when looking at it from a coaching perspective. Tuchel is still learning the strengths/weaknesses of his players, where they fit in his current 3-4-2-1 system and who can offer what and when in certain moments of a game.
I am in agreeance that as of now, Pulisic provides more of a threat off the bench, due to his pace and ability to drive and take players on, even more so when going up against defenders who are tired from the 60/70 minutes of playing prior to Pulisic's introduction.
As a fan, sure I'd love to see more of him, I do believe we will see Pulisic continue to feature more and more as the weeks pass, with plenty of fixtures coming up in numerous competitions, the top four race heating up and Tuchel's tendency to rotate accordingly. We have to remember just how strong the Chelsea squad is now, especially in the attacking areas of which places are limited in this current system.
I'm putting this one in the "easy, yet premature, next" folder, as I'm sure Christian (if he's seen these rumours) also will, as he looks to remind the Chelsea hierarchy and fans of the brilliant talent that he possesses and what he can do for this club.