Good news to Thomas Tuchel as two Chelsea stars return for Malmo FF
It's UCL week and the reigning Champions are wiping their boots and sharpening their skills in preparation for Wednesday clash with Sweden's finest Malmo FF in group F. Chelsea have been in rather a top form since the season started, with a win against Malmo on Wednesday will be expected.
As Chelsea prepares to continue the arduous race of defending their UCL title tomorrow, Thomas Tuchel had a few things to say concerning the game tomorrow. Among the things, he said he also confirmed the return of two previously injured Players who could bring huge positivity to the team. Here are the two players and how they could feature for Chelsea tomorrow.
1. Antonio Rudiger
Rudiger's absence was felt in Chelsea's match against Brentford and despite they winning the game, His physical style of defending was missed as he has always been crucial to Chelsea's defensive system. His absence created a weakness that almost cost them if not for the brilliance of Mendy.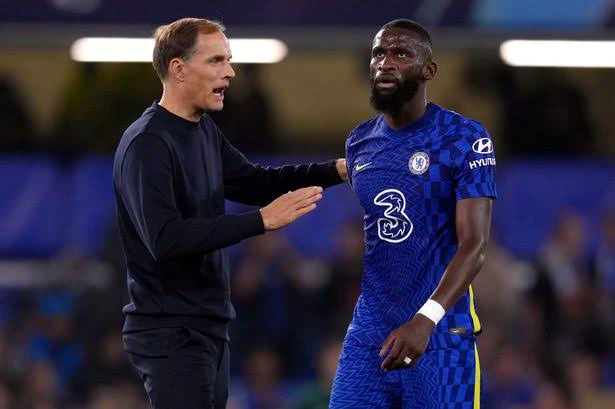 With his return and his pairing once again with Veteran Thiago Silva, the defence is expected to be solid and confident of holding their ground against an attacking Malmo tomorrow.
Hakim Ziyech
Hakim who was reportedly down to headache issues, has been reported to feature for the blues tomorrow. He was doubtful about Brentford's clash as he has missed the last couple of sessions with a headache. Having hardly featured for Chelsea recently, and with Tuchel's pre-match press conference today, the Moroccan is set for a return to Chelsea football when they take on Malmo at 8 p.m. Nigerian time, Wednesday.