"Have They Deleted Nnamdi Kanu's Tweets" – Lai Mohammed Reacts As Twitter Deletes Buhari's Tweet
Twitter has deleted President Muhammad Buhari's tweet making reference to the civil war as they said it goes against their rules.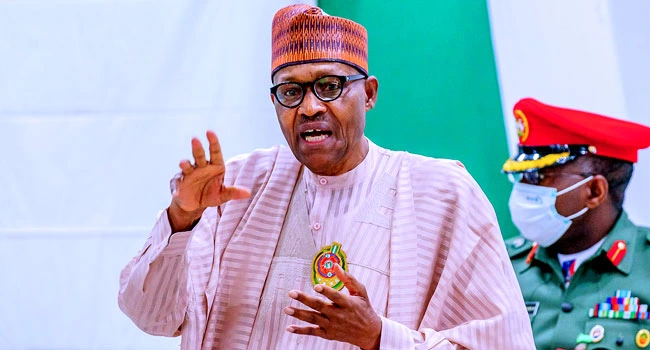 The president made a tweet on Tuesday evening about the civil war experience and threatened to treat those promoting insurrection in the South East region in the language they understand.
"Those of us in the fields for 30 months, who went through the war, will treat them in the language they understand," he said.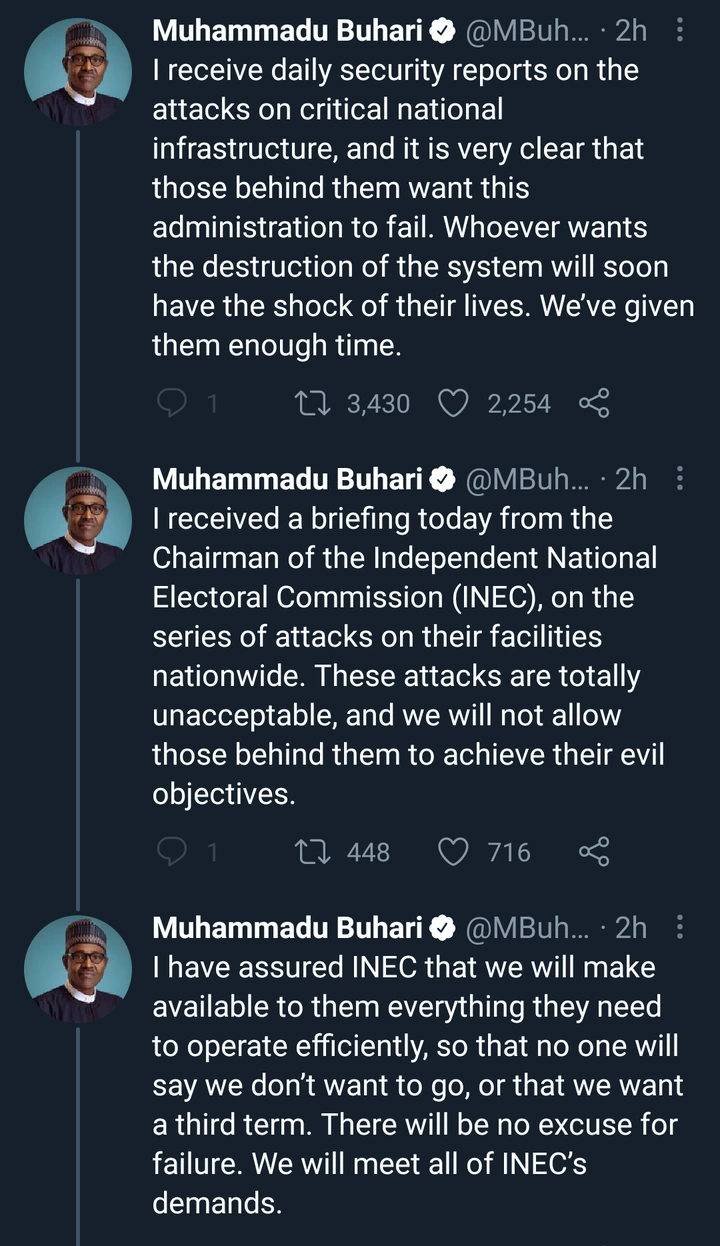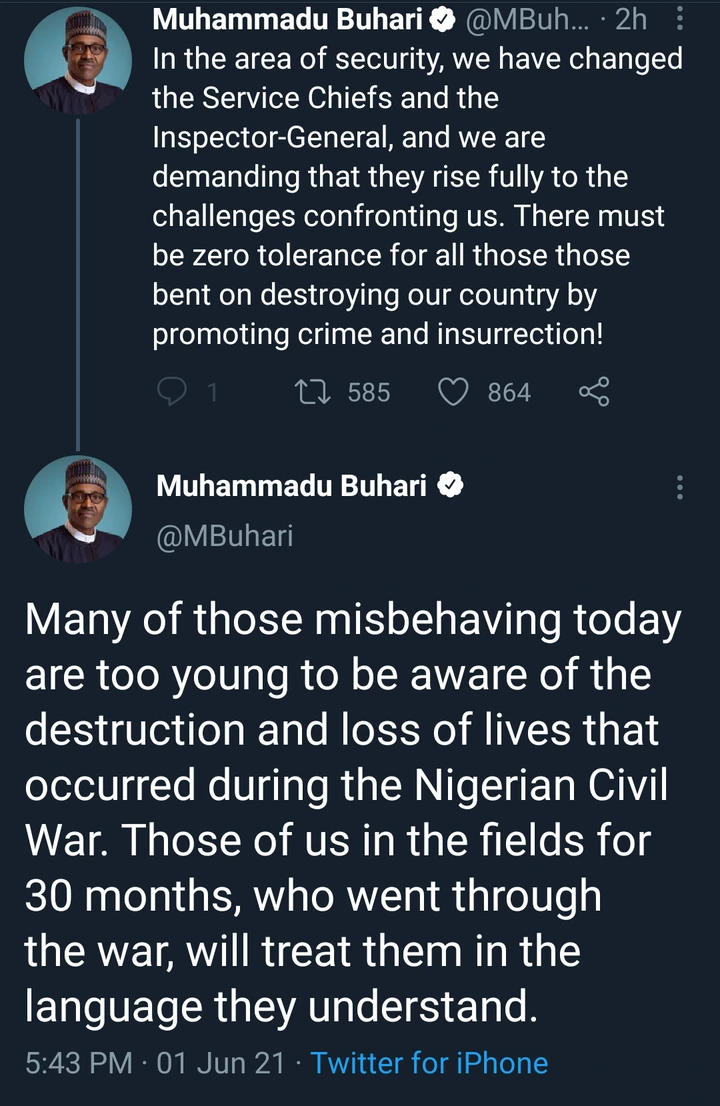 The tweet generated massive reactions on social media as many Nigerians faulted the president for making sure statement
They argued that the President is threatening the people of the South East with another Civil-War. The tweet was reported as being hateful and inciting by many twitter users.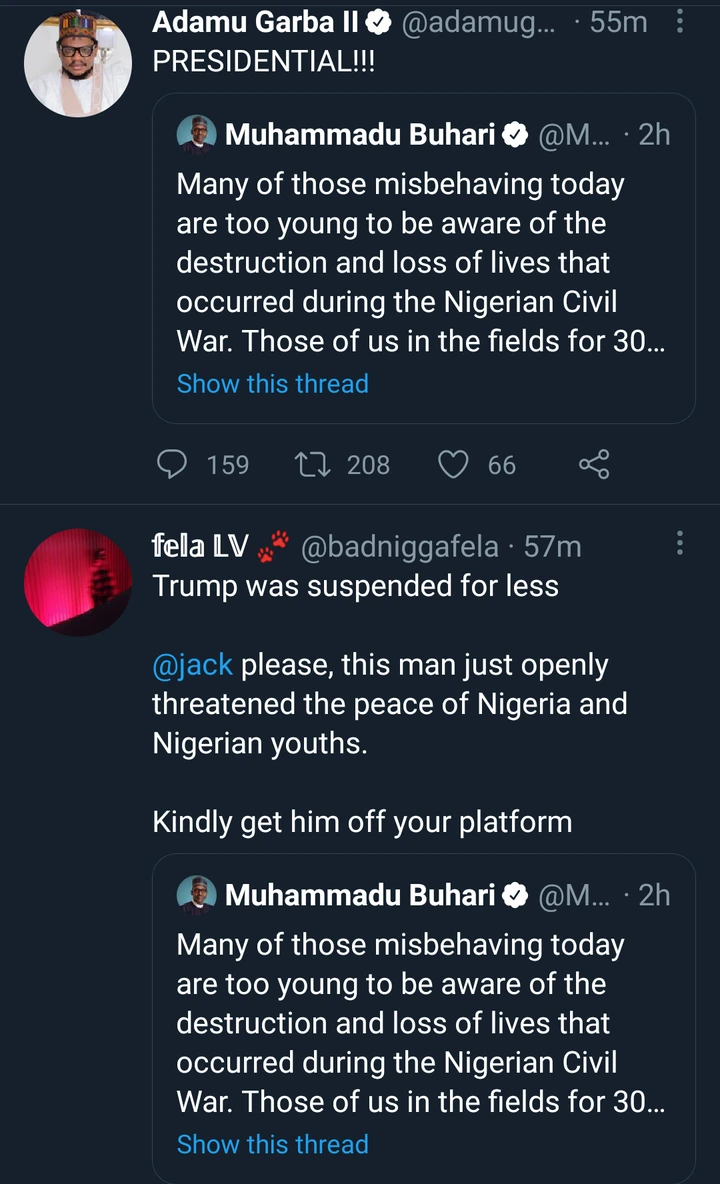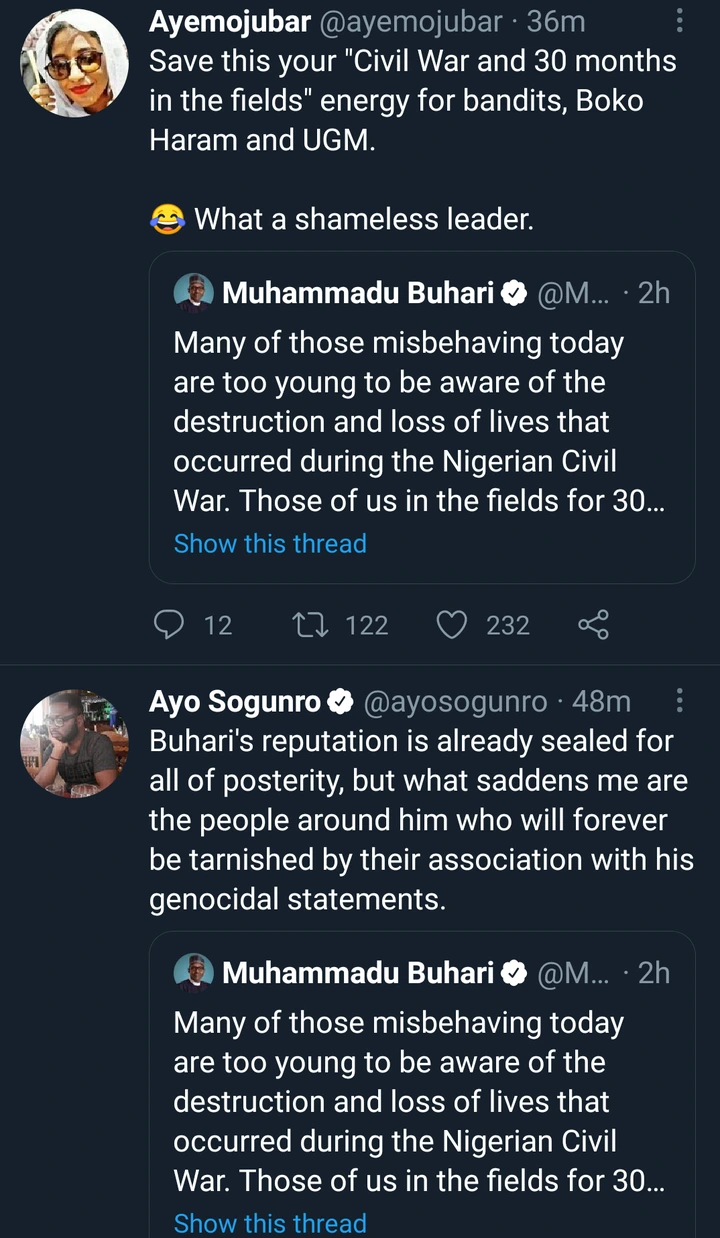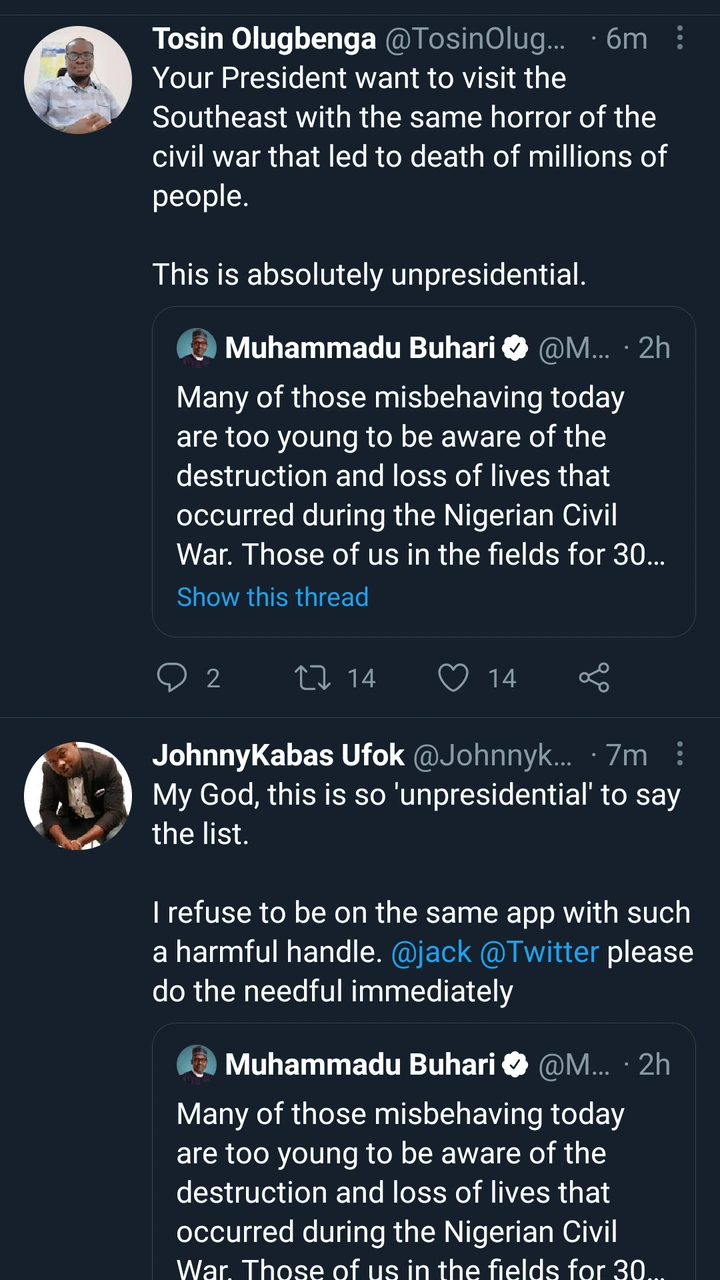 Twitter finally deleted the tweet on Wednesday following the widespread condemnation. The platform said the post violated its rules.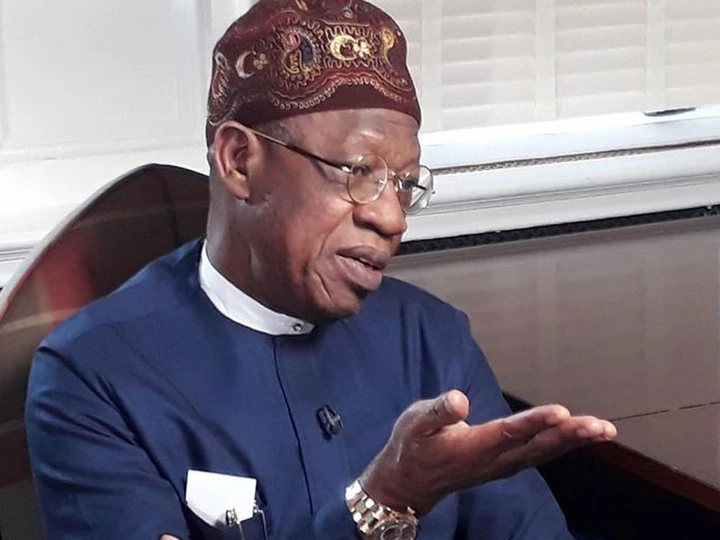 In reaction to Twitter's action, the Minister for Information, Alhaji Lai Mohammed, said the mission of the company in Nigeria is suspicious. The Minister said Twitter sponsored the # EndSARS protest and also refused to delete Nnamdi Kanu's tweet calling for violence in Nigeria.
Lai Mohammed said this after the Federal Executive Council meeting on Wednesday.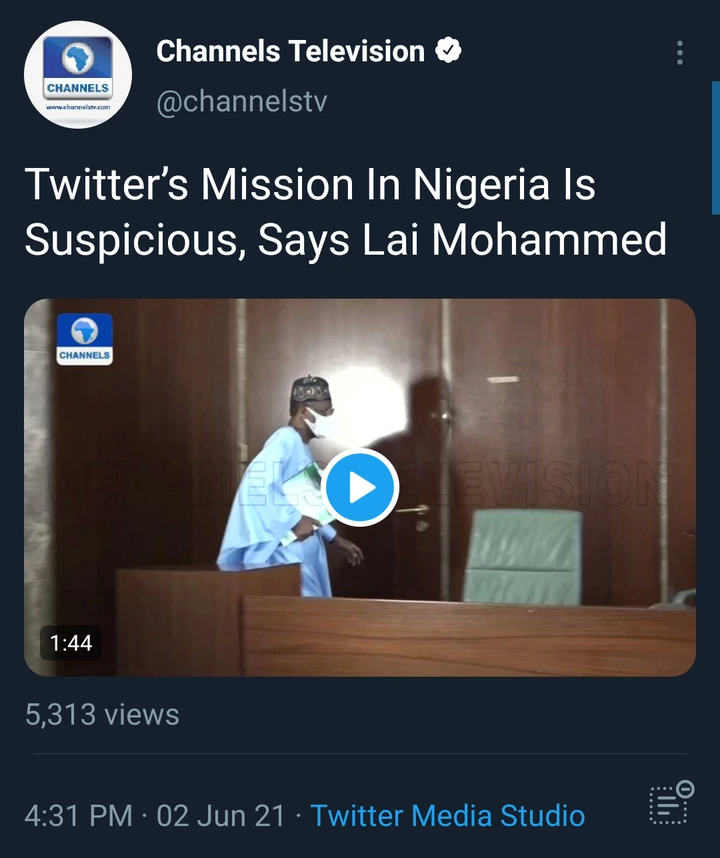 What's your opinion on this? Do you agree that the tweet is wrong? Drop your comments below. Like and share.