HUGE NEWS: Chelsea star boy offers to pay to fly the Blues to play FA Cup match
CHELSEA are currently passing through a tough time after Russian billionaire owner, Roman Abramovich was sanctioned by the UK government. But where there is a will there will also be a way as Kai Harvetz offered to take the bills for the club.
The Chelsea forward is currently enjoying the best time of his life as he has been scoring a lot for Chelsea in the last couple of matches.However he has gotten his form at a time when Chelsea are having a lot of issues off the pitch.
Chelsea have had their accounts Frozen and they cannot conduct any transactions for the club.They are also not able to pay player salaries nor are they able to transfer players or extend player contracts.
Kai Havertz was asked on his club not being able to facilitate travel to Middlesbrough and he said that himself, he would pay his own money to fund their travel to honor the match.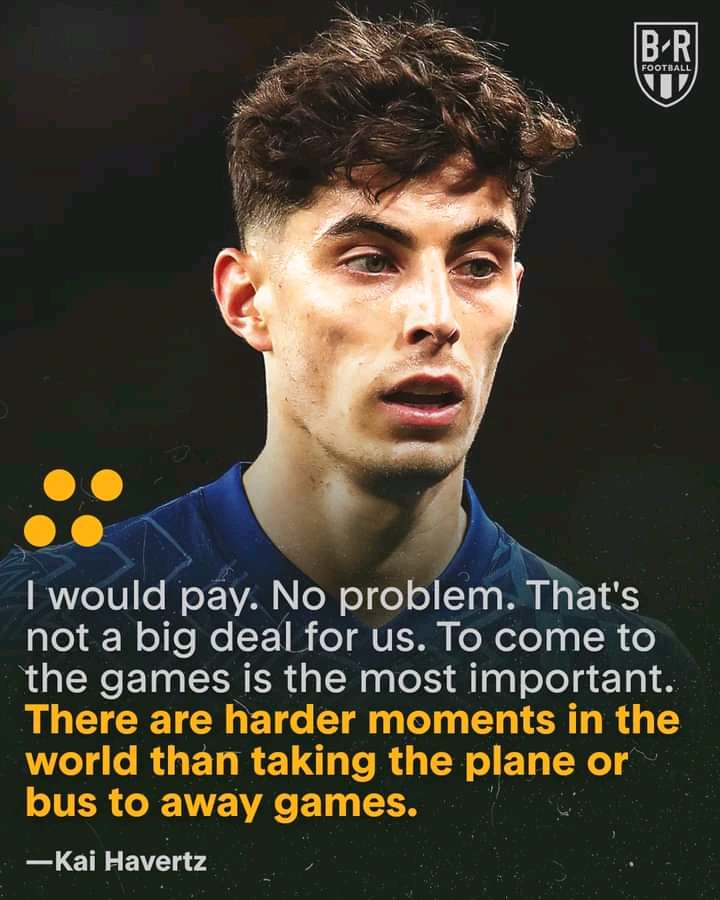 He adds that going to the matches is more important than any other things at the moment.He says there are other harder moments than just taking a plane or bus to away matches.
Chelsea have applied to have their FA cup tie played behind closed doors as they are currently unable to sell tickets.The only tickets functional are the premier league season tickets.Sad times for Chelsea.They are set to play Middlesbrough.