Huge news from Stamford Bridge as star player completes medical ahead summer move
Chelsea could ranked as one of the most busiest football clubs during the summer transfer window as key players will be moving in and out of the Stamford Bridge outfit.
According to the ongoing report, Blues defender Antonio Rudiger has completed his Real Madrid medical ahead of his summer departure.
According to reports, it was revealed last month that the German international will leave the blues at the end of the 2021/2022 campaign when his contract runs out with the club.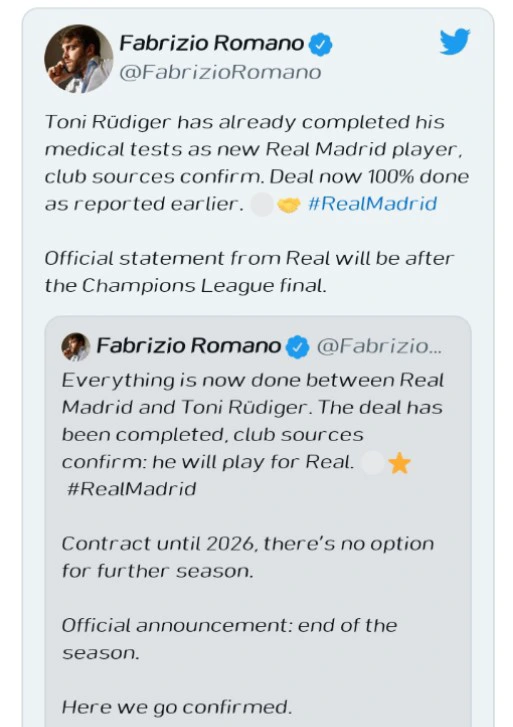 Although, the deal is not official yet and Real Madrid will not announce it untill the very end of the season, given that both parties have tittles to play for, Rudiger will face Liverpool in the FA cup final, while Real Madrid will play for the Champions League title on 28 of May.
Rudiger will officially join Real Madrid on July 1st on a four years deal understood to be worth €400,000 (£342,000) per week, His contract in Spain is set to earn him around €9-10 million a year and there is also said to be a release clause fee of €400 million should anyone want to sign him in the future.
The German International who joined Chelsea Football Club in 2017 from Roma. However, the 29 Year Old was flattered by Real Madrid's interest and will now move to the Spanish capital.