"I told Tuchel", Olivier Giroud releases new information on why left Chelsea
Former Chelsea player, Olivier Giroud has spoken about his time in the Premier League and his decision to leave the Stamford Bridge for a new club.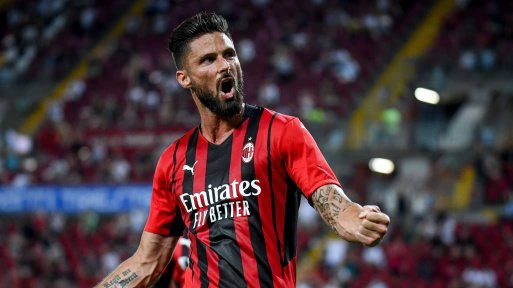 The French striker was speaking in an interview with Telefoot on Monday, September 27th, 2021. He said he struggled in the final months of his contract, hence the reason why he left the Premier League club.
Giroud joined AC Milan during the summer transfer window from Chelsea.
I liked the Premier League, but at some point, I had to make a decision.I told Tuchel that the last three months had been too difficult.
It was an obvious choice to leave Chelsea, I moved on with great emotions for all the moments we experienced. Some were good, some others not so much, but we won three important titles.
Giroud scored 105 goals for Arsenal and 39 goals for Chelsea in over 370 appearances for both London clubs.
He won the FA Cup, Europa League and the UEFA Champions League during his time in the Premier League.