Lagos announces date and venue where Lake Rice will be sold at'cheaper price'
Good news to Lagosians as the government of Lagos State has released a date as well as the venue where the people in the State can buy bags of rice and other farm produce at affordable prices.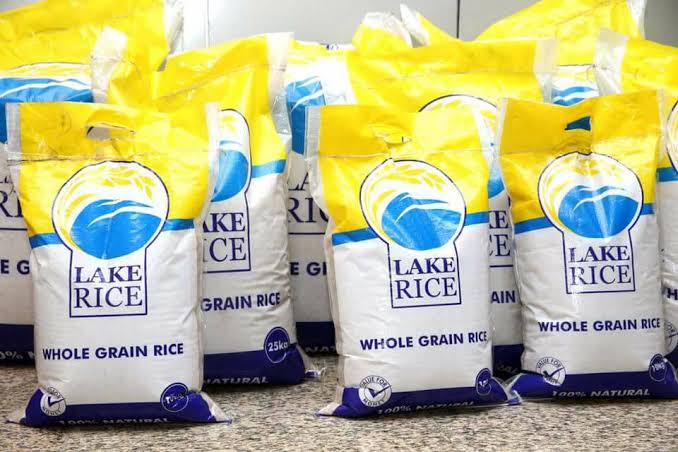 Ms. Abisola Olusanya who is the Commissioner for Agriculture in the State disclosed on Thursday that there are 100,000 bags of 50kg of rice will be sold to Lagosians at a cheaper rate compared to what is obtainable in the open market.
According to her Lagosians will have the opportunity to shop for all kinds of farm produce which will be coming fresh from the farm.
The sales, as she explained will be for the Christmas edition of the Eko City Farmers' Fair and Appreciation Day which will take place on Sunday, December, 20 2020.
The Commissioner stated that the prices of the farm produce will be affordable to Lagosians.
"On Sunday, 20th December, 2020, the State will be hosting the Christmas edition of the Eko City Farmers' Fair where Lagosians can shop for their fresh farm produce at affordable prices," she said.
She added and gave the venue where the sales will take place as Ndubuusi Kanu Park.
"The event which will hold at the Ndubusi Kanu Park, Alausa, Ikeja will also include a short ceremony to appreciate our farmers who have done everything in their power to ensure that we did not negatively feel the impacts of the corona virus on our food supplies".
According to the information a bag of Lake Rice will go for as low as N20,000.