Man City vs Chelsea: Guardiola gives his verdict on UCL final
Manchester City manager, Pep Guardiola has held his press conference in Estadio do Dragao this afternoon ahead of Tomorrow's UCL final.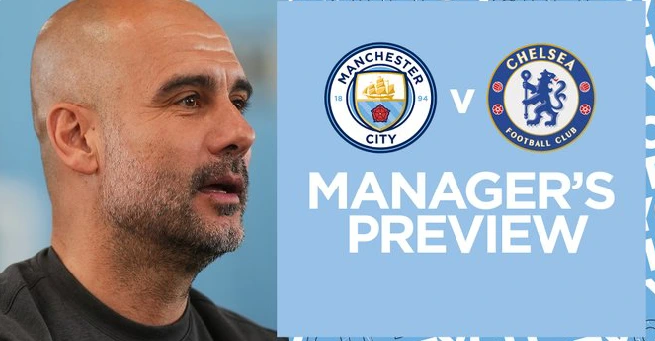 The Spaniard will be aiming to lift the trophy for Man City for the first time in club history.
There has been a lot of anticipation towards this game tomorrow as all eyes will be a focus on the two premier league giants in Portugal Tomorrow.
So Guardiola on the UCL final, started by saying they will try to do their best game as possible. i.e To do what they have been this time together for many years because one needs to finish the process they started five years ago and he thinks it will be a good game and the best team will win.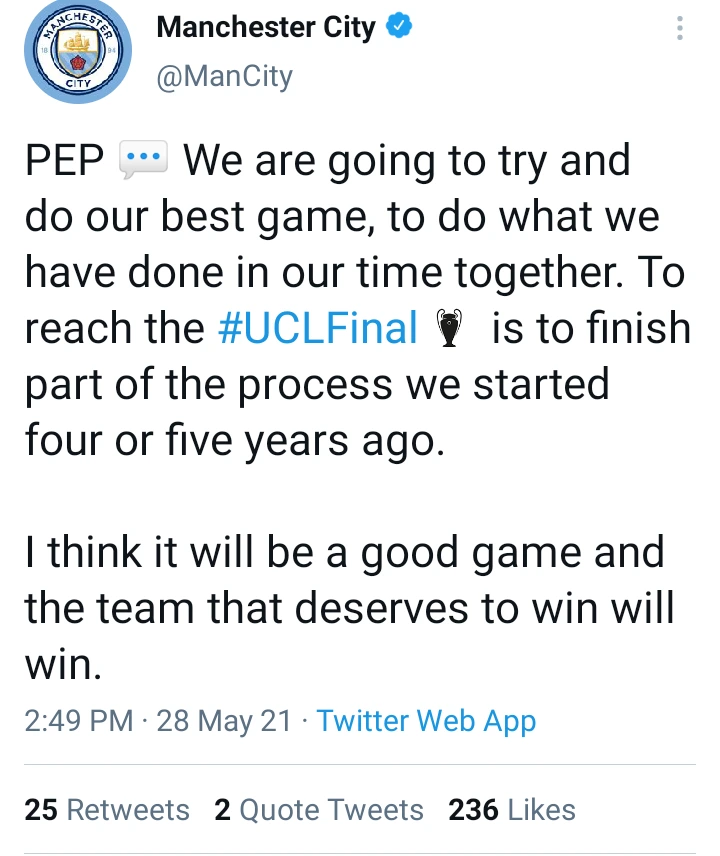 On penalties, he said they can train for penalties but they can not apply the tension when it happens for real. Just in case it arrives at a shootout, he will talk to the players and he knows what he will tell them as he's had weeks to think about the game, not the shoot-out.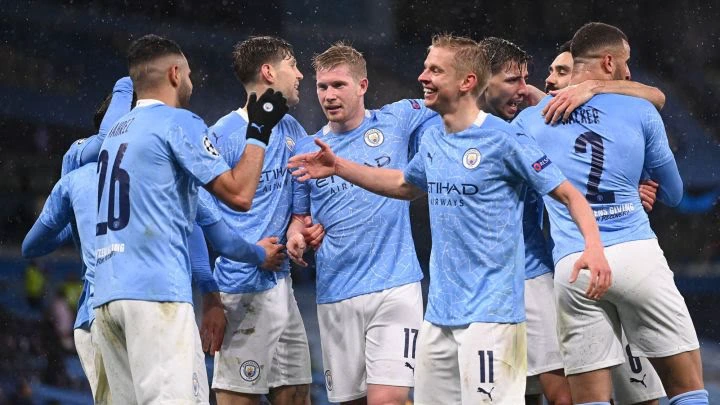 On his last UCL Final which was during his time at FC Barcelona, he said it's nice to remember. In that UCL Final, he expressed well what he worked in that period in Barcelona.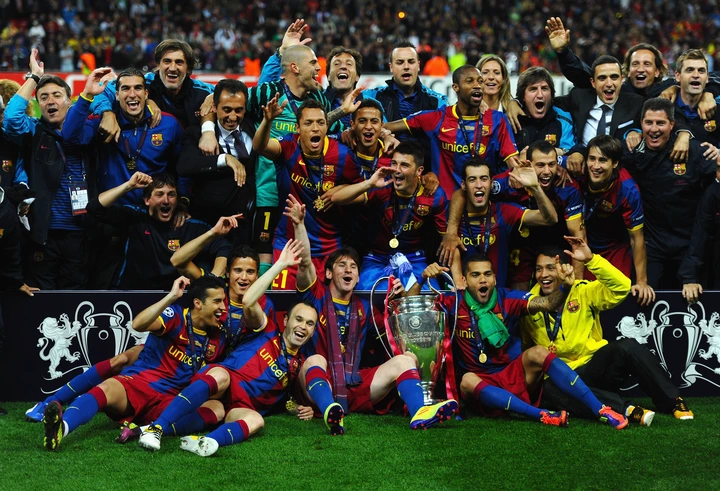 In Barcelona's Performance against Man United then (2011), he said he remembers and in that type of game, the performance and especially the way against Man Utd one of the greatest teams ever with Sir Alex, especially the way they play, he has good memories of that. But it's been 10 years, it's a long time ago.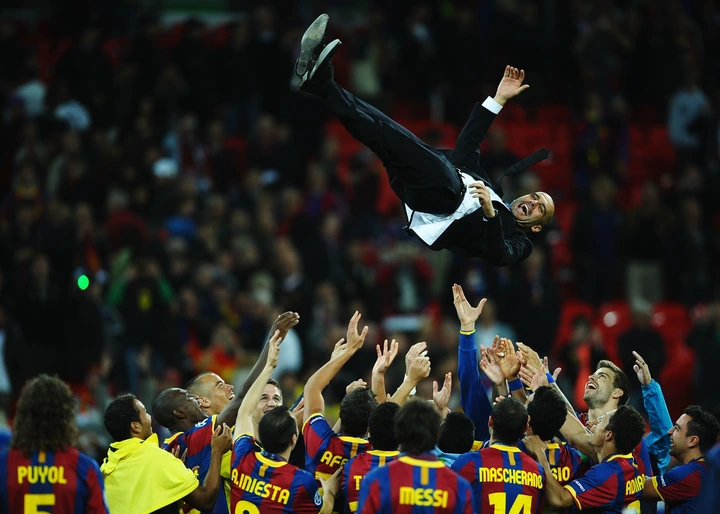 On team news, he said they have no fresh injury concerns and he will be selecting the best lineup to win the game tomorrow.
Guardiola said that they will try and be at their best tomorrow, and of course, suffer to win the game.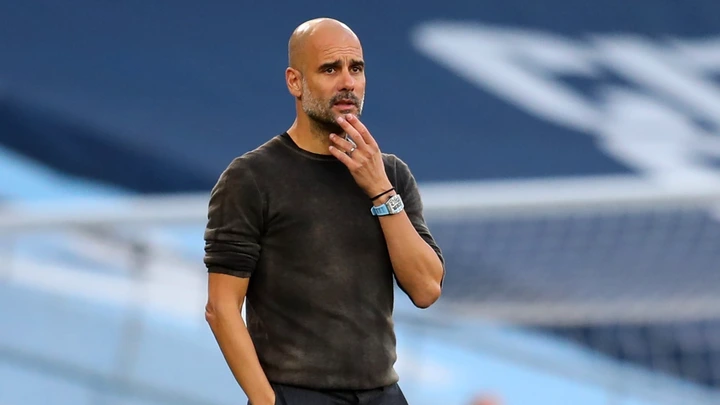 Guardiola also said winning or losing the UCL final tomorrow won't have any effect on his future at the club as he loves to stay.
Nonetheless, Chelsea has defeated Man City on two occasions this season out of three meetings with City winning only one.
So, Can Tuchel beat Guardiola tomorrow?