Manchester City send warning message to Chelsea ahead their EPL clash at Stamford Bridge
Pep Guardiola and his team, Manchester City have sent a serious warning message to Thomas Tuchel and his side, Chelsea ahead their English Premier League clash at Stamford Bridge.
The English Premier League title defenders flexed their muscles when they hosted the English League One club Wycombe Wanderers in a Carabao Cup clash at Etihad Stadium and the match ended in a 6-1 victory for the home side.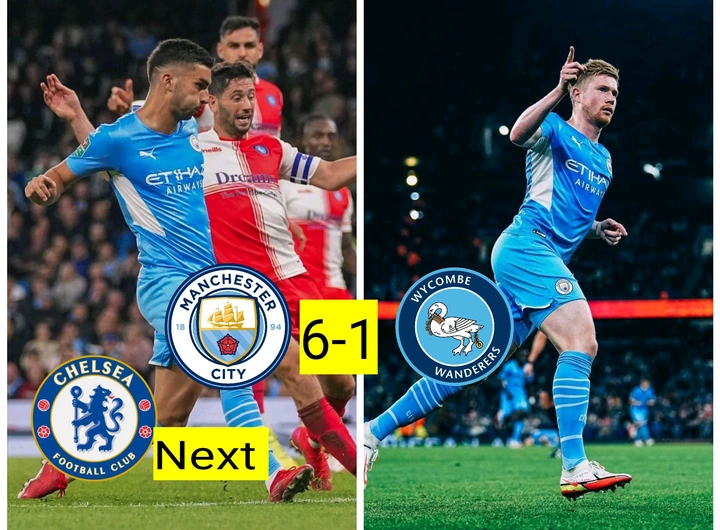 Match week-5 of the English Premier League will see Chelsea host the premier league title defending champions at Stamford Bridge which is one of the most anticipated fixtures of the weekend.
The game is a warning to Chelsea that they are ready for the game against CHELSEA.
Recall that Chelsea beat Man City to win the UEFA Champions League last season
Let's check some players who showed their worth on the night.
Manchester City players whose brilliant display led to the club's 6-1 victory over Wycombe Wanderers that Chelsea should watch out for at Stamford Bridge, in the EPL weekend clash with the club.
1. Kevin De Bruyne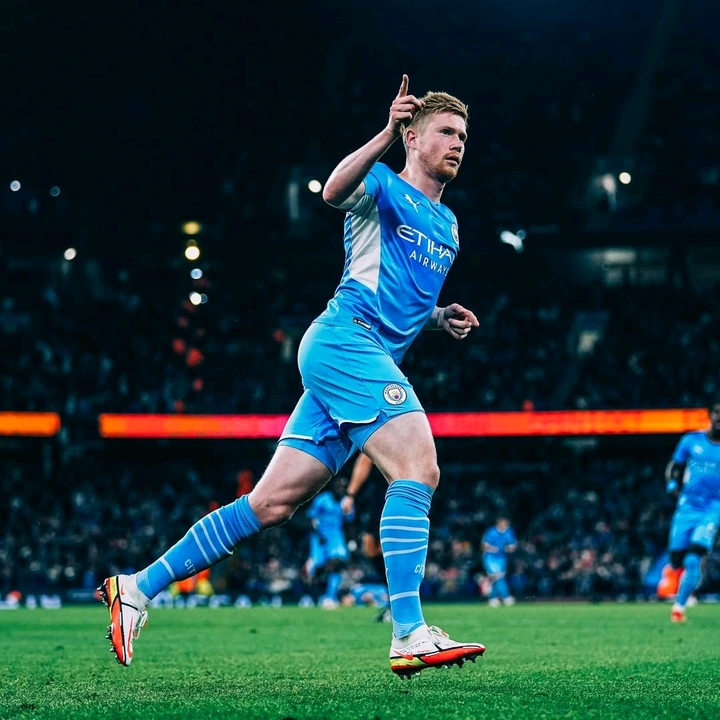 The 30-year-old Belgian attacking midfielder who is widely considered to be one of the best midfielders in the world was one of City's best players in the 6-1 Carabao Cup victory.
Kevin De Bruyne scored Manchester City's equalizing goal against Wycombe in the 29th minute of the match.
2. Phil Foden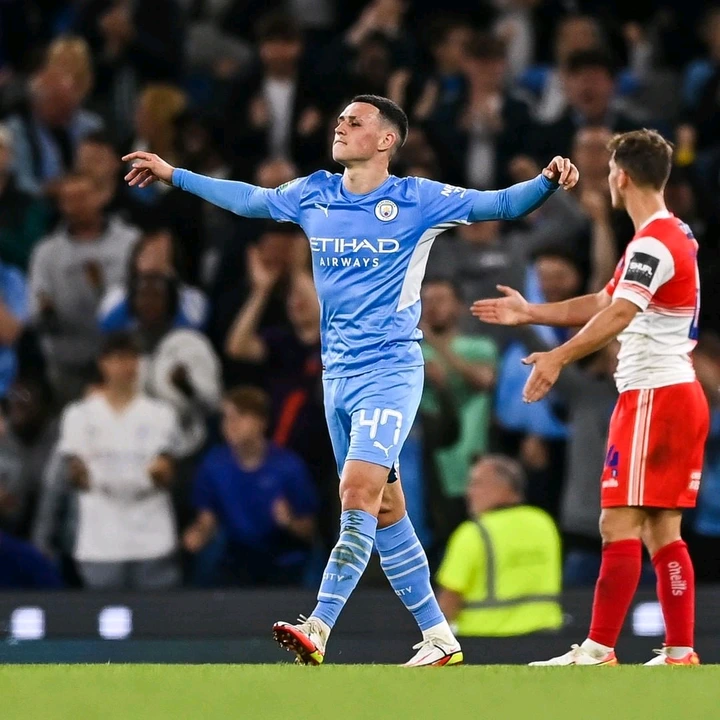 No other player on the pitch completed more passes and created more chances than Man City's 21-year-old talented English footballer Phil Foden.
Foden was one of Man City's best players on the pitch against Wycombe. He impressively completed four successful dribbles, created nine goalscoring chances, gave two assists, and scored City's third goal in the first half of the match.
3. Ferran Torres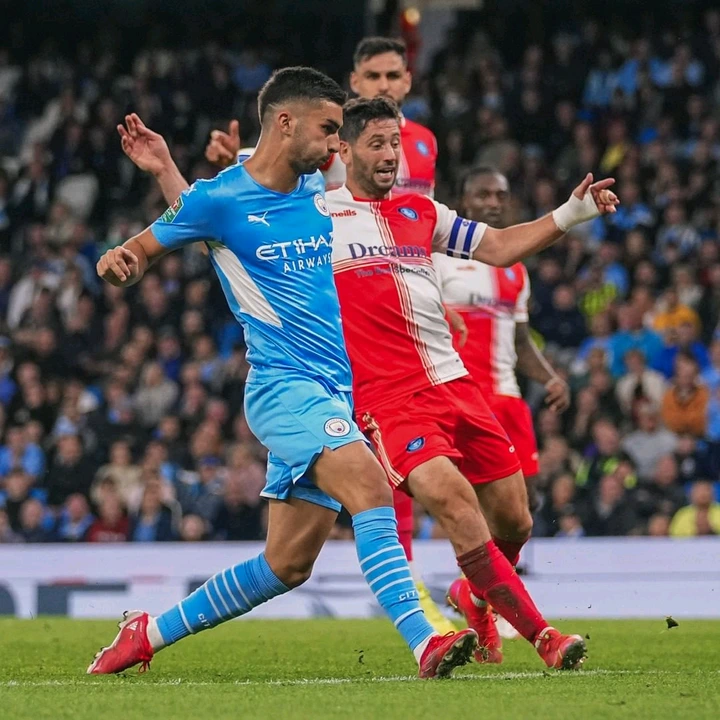 The 21-year-old Manchester City's Spanish forward is enjoying a brilliant start to the new season and continued his fine form by scoring the club's fourth goal in the 6-1 victory over Wycombe.
4. Riyad Mahrez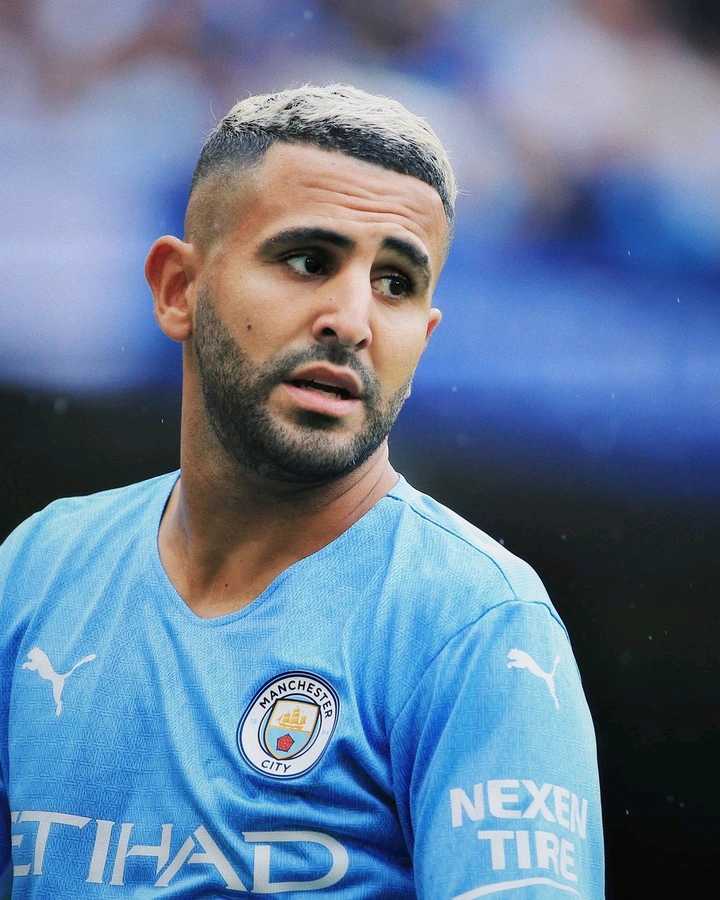 The 30-year-old Algerian winger was arguably Manchester City's best player on the pitch in the club's Carabao clash with Wycombe.
Riyad Mahrez gave an assist in the match and was also the player that scored City's security and fifth goal.
5. Raheem Sterling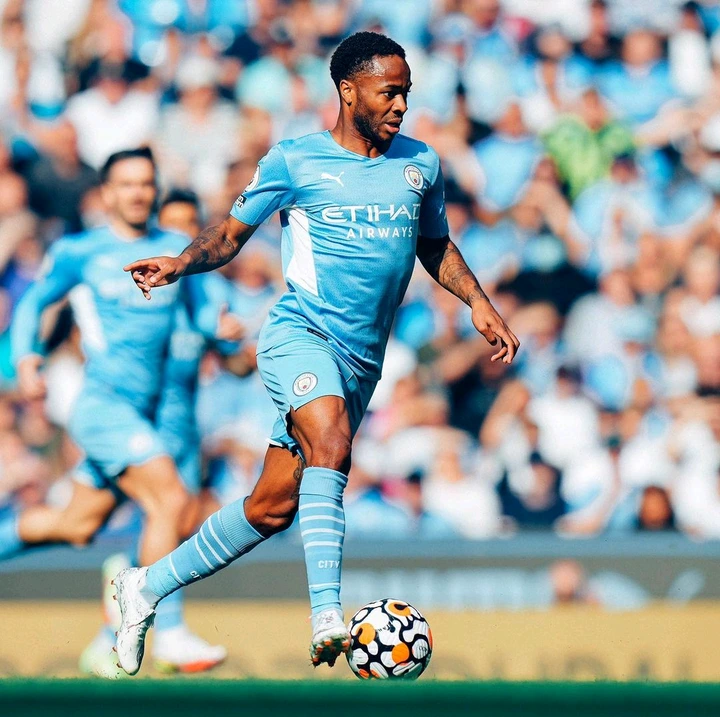 The 26-year-old English footballer Raheem Sterling is one of Manchester City's best players and boasts of scoring 125 goals in 313 appearances for the club. He gave the 83rd-minute assists that led to City's fifth goal.