Michael Owen predicts position Chelsea, Liverpool and Leicester City will finish the season
Michael Owen has been accurate in his predictions in overall and has predicted the results of all the matches for the last day in the ongoing English Premier League.
All the ten  Premier League matches are set to kick off at the same time as the 2020/21 league season comes to an end this Sunday. So far, we know that Manchester City and Manchester United will finish first and second respectively, we know that Fulham, West Brom and Sheffield United will be relegated, however, we are not sure of where Chelsea, Liverpool and Leicester will finish as the battle for remaining top 4 positions continues.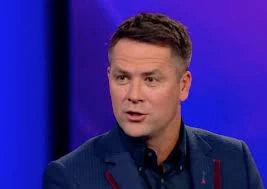 As has been the case throughout this season, Michael Owen released his predictions ahead of these final league matches and from it I was able to create a league table which showed the final positions of each team based on his predictions.
Current Premier League Table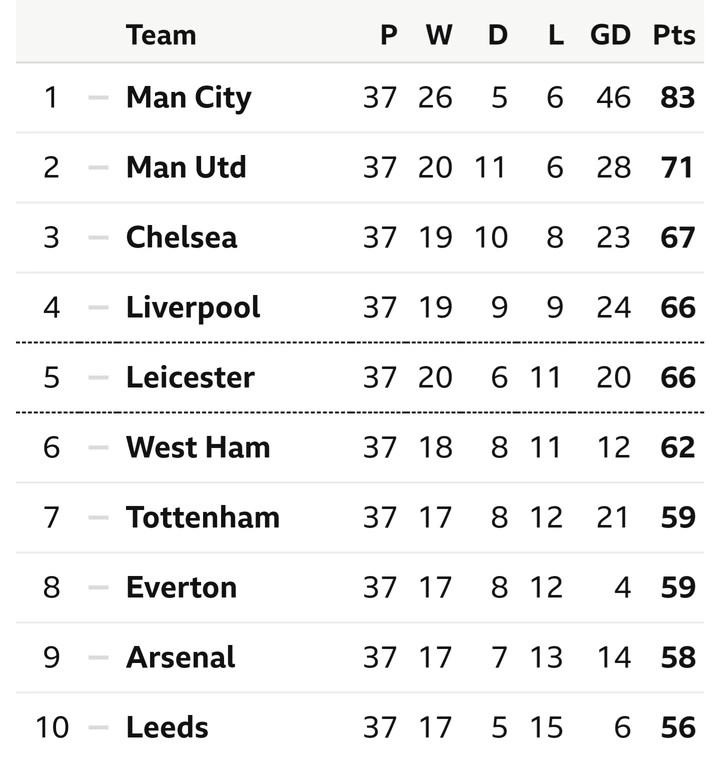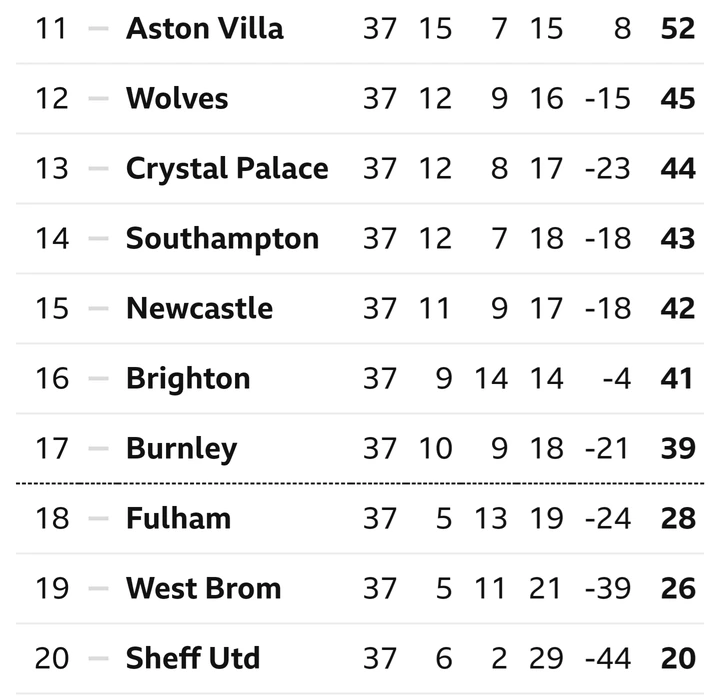 Michael Owen's Prediction for matchday 38
Sunday 23 May 2021
Leicester City 1-2 Tottenham
Wolves 0-1 Manchester United
West Ham 2-1 Southampton
Sheffield United 1-1 Burnley
Fulham 1-2 Newcastle United
Leeds United 3-1 West Brom
Arsenal 1-0 Brighton
Aston Villa 2-0 Chelsea
Liverpool 2-1 Crystal Palace
Below is the created Premier League table from Michael Owen's Predictions.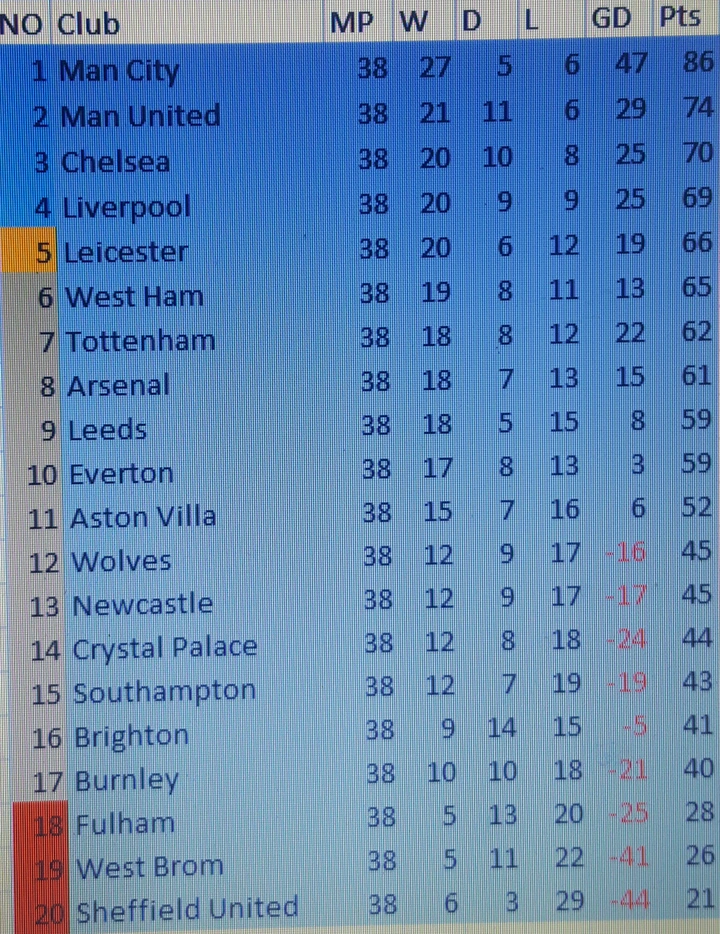 Based on this table, it can be said that Michael Owen has predicted that Chelsea and Liverpool will beat Leicester City to the two remaining top 4 spots.