Michael Owen predicts winner of Real Madrid vs Chelsea and PSG vs Man City
The Champions League semi-final is here and as has been the case throughout this campaign Michael Owen has revealed to fans what he thinks the scoreline of the first leg fixtures will be.
For the first of the two matches which comes up on Tuesday, Chelsea will travel to Spain to face Real Madrid while for the second which will be played on Wednesday, Manchester City will clash with Paris Saint-Germain at the Parc des Princes.
Real Madrid vs Chelsea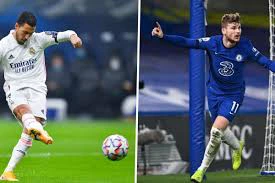 While Real Madrid captain Sergio Ramos will not be available for this fixture, Eden Hazard is back and is fit to face his former teammates for the first time since he left the London club. The news of his availability will be a cause of concern for Chelsea who know how good he can be on his day. However, under Tuchel the Blues are difficult to beat and will be confident going into this match.
Michael Owen's preview of this fixture shows he agrees with this fact as he predicted that the game will be cagey and will end in a draw.
"I don't think Thomas Tuchel will deviate much from what we've seen from his side recently. That could mean we're in for a typically cagey first leg, so it would be no surprise to me if it ended all square," said Michael Owen who predicted the game to finish 1-1.
PSG vs Manchester City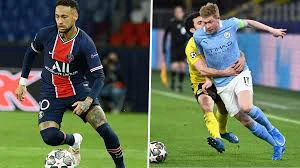 Currently Man City and PSG are the two favourites to win the competition and with both teams having a nearly full strength squad, surely there will be no rest for both goalkeepers giving the attacking talents both teams possess.
While this is the second time City have reached this stage of the competition, PSG are looking to reach the final again having done so last season.
Having stated that, PSG's attack will be instrumental if they are to achieve that but Michael Owen thinks they have a weakness in defence and as a result backed City to win.
"PSG may have eliminated Bayern in the previous round, but their vulnerability at the back was there for everyone to see," said Owen.
Speaking further he said: "One bonus for the home side will be the possible return of Marquinhos to their back line. That said, if City are on song again, I think they'll have more than enough to secure a vital first leg victory.
"It's 2-1 to the Manchester side for me".