Names of five Chelsea players nominated for Ballon d'Or
Chelsea Football Club won the UEFA Champions League and the Super League and now they have five five of their players nominated for Ballon d'Or.
Blue is the color of football and the game Chelsea is the team. This is the kind of anthem you come across when Chelsea play the home games as they are about to start the match. Chelsea football club has managed to do a lot lately with two big trophies as companions. The Champions League and UEFA Super Cup were recent trophies for Chelsea and they must still be respected as the best team in Europe. The Blues saw a number of their players hand out various trophies, with Kante becoming the best mildfielder of the season, Mendy the best goalkeeper, Jorgihno the best player and Thomas Tuchel the best coach.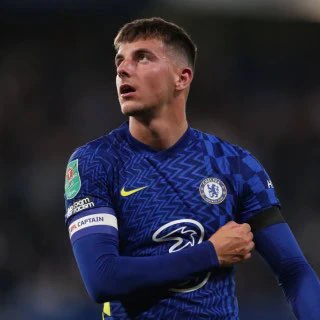 But good news for Chelsea players and fans alike is that five players have been named as the best players likely to win the Golden Ball. Chelsea have the only contract player, Lukaku, not to make the UEFA Champions League trophy this season. The other players are fello jorgihno, Ngolo Kante, captain César Azipilicuita and Mason Mount.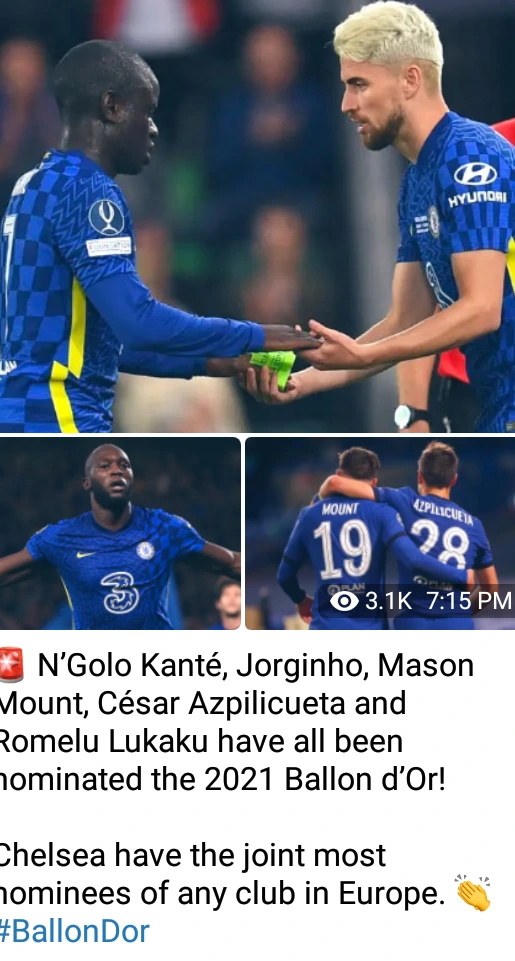 It's a great achievement to see these guys who fully deserve it because they have played a huge part in raising the level of football in Europe. But according to the writer, Ngolo Kanté deserves to outdo all others and be crowned the winner. Do you agree with me?