"Not VAR", Chelsea fans blame one person for losing FA Cup final to Leicester City
Some Chelsea fans are looking beyond the VAR decision and indecision in the final of FA Cup against Leicester City as they agreed that the loss should be blamed on one man.
What promised to be a bright end to the season, all of a sudden is now looking a bit bleak. There were warning signs as the Blues fell to a meek 1-0 loss at home to Arsenal in the Premier League during the week.
Unfortunately they suffered back to back losses for the first time under Thomas Tuchel, succumbing to a controversial 1-0 defeat to Leicester City in the final of the Emirates FA Cup.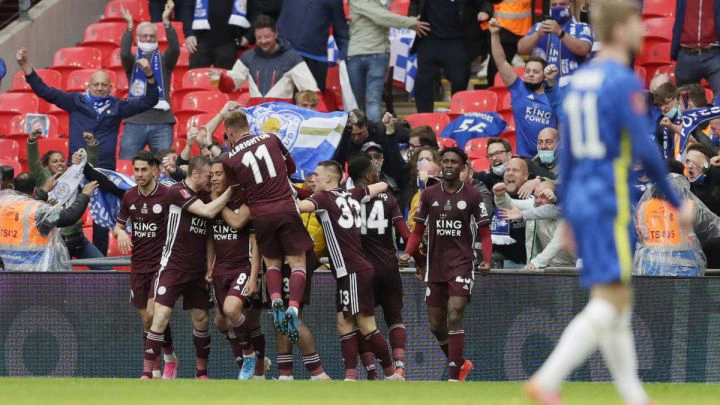 Both sides lined up with three man defenses and what ensued was an interesting but conservative first half, which ended goalless. Neither goalkeeper had much to worry about, with Chelsea's attackers – perhaps with the exception of Mason Mount – putting in flat performances, while the Chelsea back line held Thiago Silva and Kelechi Iheanacho in check.
The second half proceeded with perhaps as higher tempo than the first, but it never truly burst into life until the 63rd minute: Ayoze Perez deflected Reece James pass into the oath of Luke Thomas, and the youngster laid the ball to Youri Tielemans. The Belgian then surged into space as Chelsea failed to close him down, before firing a stunner past Kepa and into the back of the net.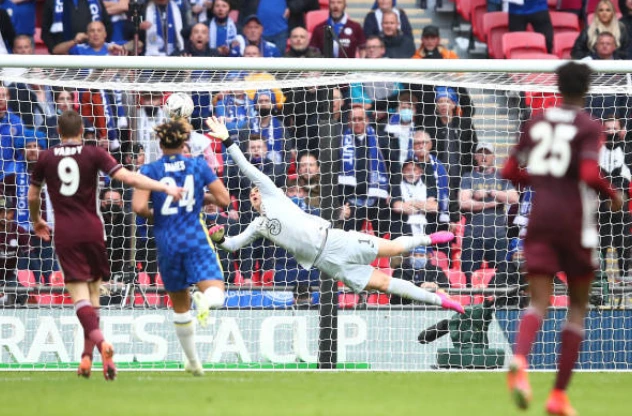 Thomas Tuchel responded by making a number of attacking changes and Chelsea upped their tempo as they sought a way back into the game. Kasper Schiemchel had other ideas though; first tipping Ben Chilwell's header onto the post, before pulling off an even more stunning, reflex save to push Mason Mount's snap shot round the post. Chelsea thought they had finally equalized when Ben Chilwell latched onto Thiago Silva's raking pass and forced an own goal, but the goal was chalked off for offside against Chilwell after a VAR review. Leicester held on for their first ever FA Cup final win.
Of course there are lots of talking points from this one, from Leicester making history once again, to the two controversial decisions that went against Chelsea. But while Chelsea can feel hard done by VAR and the officiating, they really only have themselves to blame for this loss. The blame should fall on one man, in particular.
None other than the boss himself; Thomas Tuchel.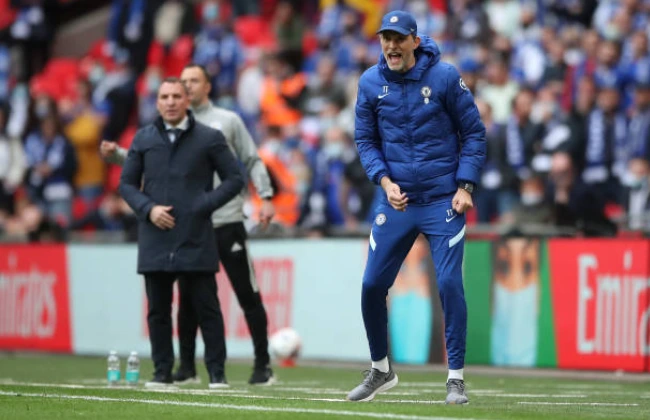 The German has done a remarkable job since taking over the job in January, but Saturday's loss offered a good look at his bad sides in terms of management. Tuchel simply cost Chelsea this game with his overzealous team selection.
He opted to start Marcos Alonso at left wingback, leaving out Ben Chilwell. It proved to be one of many poor decisions made by the former PSG boss, with Alonso going on to have an underwhelming game. Chilwell had a far more positive impact, forcing Schmeichel to a top class save before forcing an equalizer, which was unfortunately ruled out.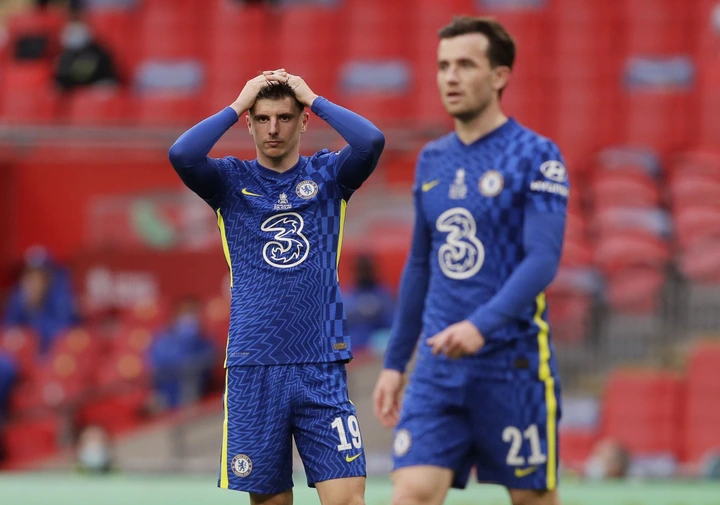 Tuchel also got it wrong in the attack. He opted to start Mason Mount alongside Hakim Ziyech and Timo Werner. While the academy graduate had a fair game, the two summer signings were once again frustrating. But what was more frustrating was the fact that Tuchel failed to act quickly to rectify his mistake; despite having a bench littered with quality, the manager waited till after Chelsea fell behind before introducing new players. The likes of Christian Pulisic, Giroud and Ben Chilwell should've come on a lot sooner than they did. If they had come on sooner, they could've been able to change the flow of the game, and maybe Chelsea would've been celebrating taking the lead, rather than having to come from behind.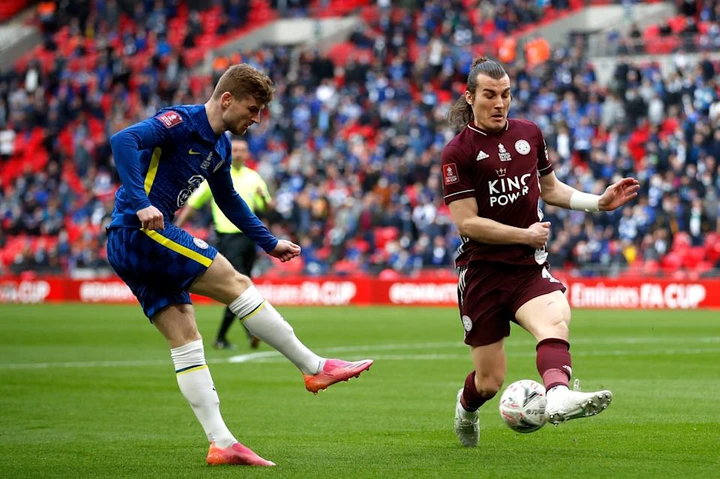 This loss is majorly on Thomas Tuchel. The German tactician has done a yeoman's job since taking over, but he's shown tendencies to overdo things, and not react quickly. It massively backfired today, and he will have to learn ahead of crucial Premier League games against Leicester and Aston Villa, as well as the biggest of them all – the Champions League final against Manchester City. There are simply no more room for errors; if Tuchel repeats his mistakes, Chelsea's promising season could end up in disappointment.
He simply cannot afford to bottle the top four and the Champions League.