Obaseki's victory in Edo sends warning message to Ondo election
The Edo gubernatorial election has come and gone but the reaction is still very much alive as many people don't believe that the outcome will be like it was.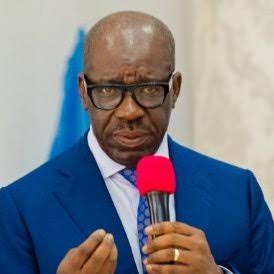 Recall how the incumbent governor of the State, Godwin Obaseki lost out in the All Progressive Congress APC primary election. He was reportedly disqualified by the party and was unable to contest the primary.
But as Governor of the State, he decided to fight on by joining another political party, The Peoples Democratic Party PDP. He eventually contested using the platform of PDP and he won the election.
It was a surprise to so many people how he was able to survive the hurdles and the rejection from his party and has emerged winner of the Edo gubernatorial election.
So, we how Obaseki was able to steal the show and was elected in the September 19th Governorship election in his State, Ondo election cannot be sure for any party.
The beauty of democracy is that the power belong to the people. Once the people have spoken, that is the end and there is nothing else that can be done
So in the forth coming Ondo election, all parties have equal chance to win. We cannot say it is certain for any party.
As it is, all eyes are on Ondo election and we hope the story will be the same as Edo election in that both Independent National Electoral Commission, INEC as well as the security personnel were given credit for doing their job without fear and favour.
Please let us do it again in Ondo as we try to advance our democracy further. God bless Nigeria.