OFFICIAL: Chelsea big star wins man of the match against Aston Villa
Thomas Tuchel tutored side, Chelsea have made a big statement as they returned to winning ways away from Stamford Bridge on Sunday.
Romelu Lukaku was back in action for Chelsea in the Premier League today when they visited the Villa Park Stadium to face Aston Villa. The Belgian International had a stunning performance in the match as he inspired Chelsea to a comfortable 3-1 victory over Aston Villa.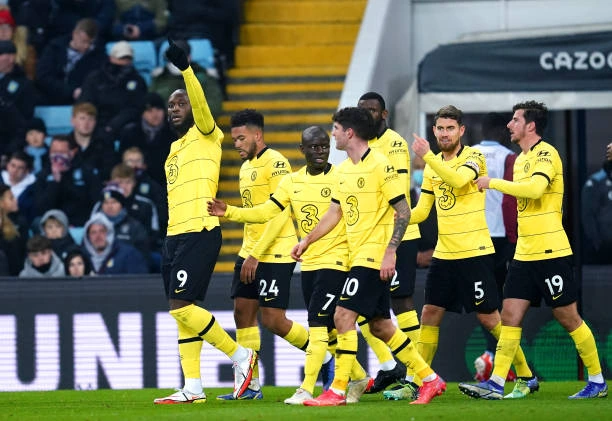 Aston Villa took the lead in the 28th minute of the match as they forced an own goal from Chelsea defender Reece James to make the scoreline 1-0. Chelsea got the equalizer in the 34th minute of the match as Jorginho converted brilliantly from the penalty spot to make the scoreline 1-1 at halftime.
Chelsea turned things around in the second half of the match as they took the lead through a brilliant header from Romelu Lukaku to make the scoreline 2-1. Jorginho wrapped things up in the final minutes of the match as he scored another goal from the spot-kick to make the final scoreline 3-1 in favor of the Blues.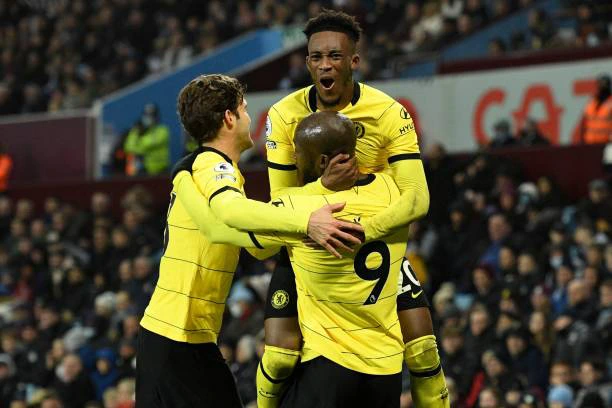 Romelu Lukaku put up an astonishing performance against Aston Villa today despite playing only 45 minutes of football in the match. The Belgian international came off the bench to score a brilliant goal and also won a crucial penalty for the Blues. The 28-year-old won the Man Of The Match Award after his fantastic display in the Premier League.