OFFICIAL: Chelsea star player wins man of the match against Wolves
CHELSEA fail to win again on Sunday against Wolves as they further dropped vital points in the ongoing English Premier League.
Recce James was in Chelsea's starting eleven in the English Premier League today when they visited the Molineux Stadium to face Wolverhampton Wanderers on Sunday afternoon. The English International had an impressive performance in the match despite Chelsea's disappointing goalless draw against Wolves.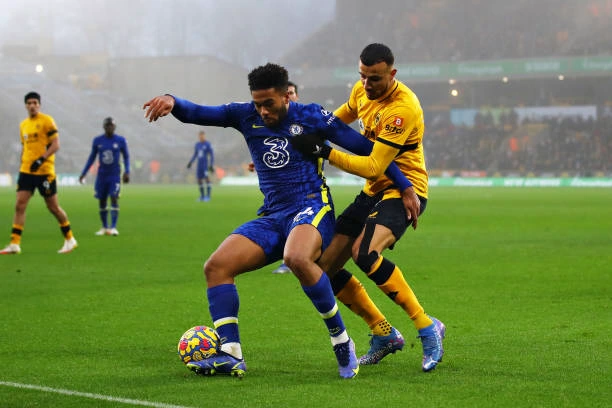 The first half of the match saw more of Wolverhampton Wanderers on the attack as they created a few goalscoring chances to break the deadlock. Both sides couldn't get the ball into the back of the net in the first interval as they sat for a scoreless draw at halftime.
Chelsea found their rhythm in the second half of the match as they made more attacking movements and created several chances but couldn't convert any of them. The match eventually concluded in a goalless draw at full-time.
Recce James brought into play an outstanding performance in today's match against Wolverhampton Wanderers. The 20-year-old was very sharp on the attack as he created some good goalscoring chances for his teammates. The English International won the Man Of The Match Award after his fine performance against the home side.