Official Confirmation: Chelsea star player wins player of the year award
Chelsea officially announced their 2020/21 player of the year with just two games left before the season ends. Mateo Kovacic was named the 2019/20 player of the year and another player took the award this season.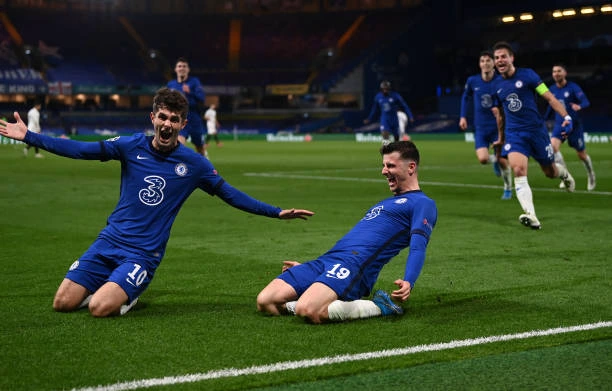 Mason Mount was officially named Chelsea's player of the season after having his best season under both Frank Lampard and Thomas Tuchel. The Englishman is currently among Chelsea's top scorers in all competitions this season and amongst the top assists too.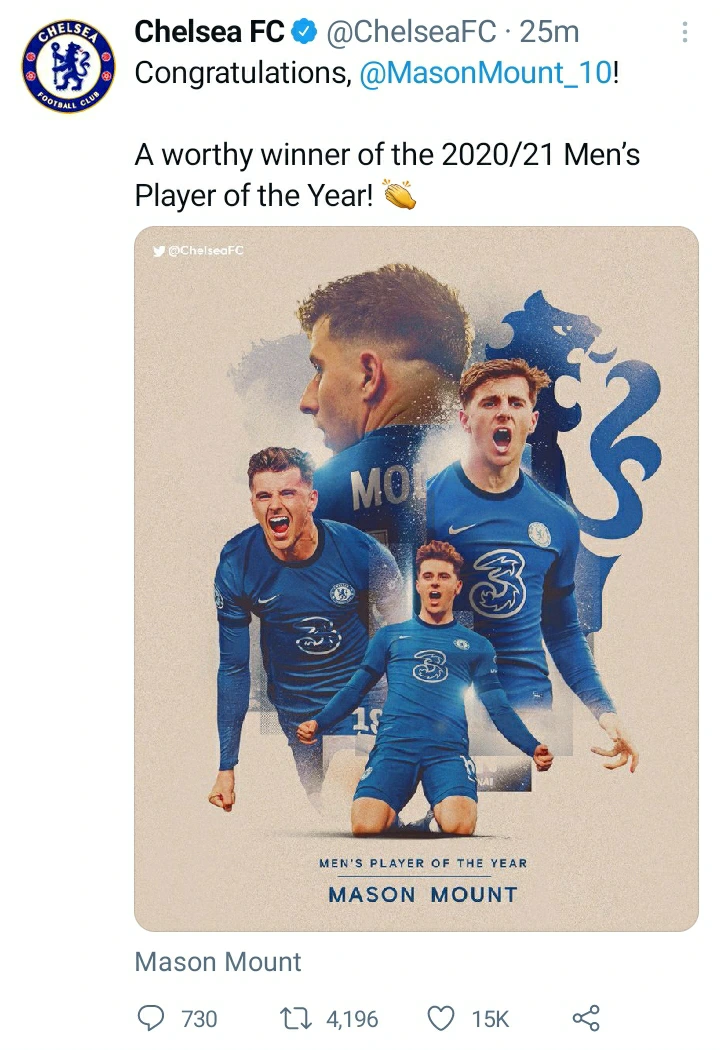 Frank Lampard saw the potential in him and made him appear in most of his starting lineups, Thomas Tuchel also recognized his talent and saw him as Chelsea's important player. Mason Mount has scored six goals in the English premier league this season and provided six assists too, most of these goals were under Thomas Tuchel reign.
Mason Mount can play in any position in the midfield and can also play as a winger too, the Englishman has two goals in the UEFA Champions League this season one against FC Porto in the quarter final and the other against Real Madrid in the semi final. He also provided few assists for his teammates too in the Champions League.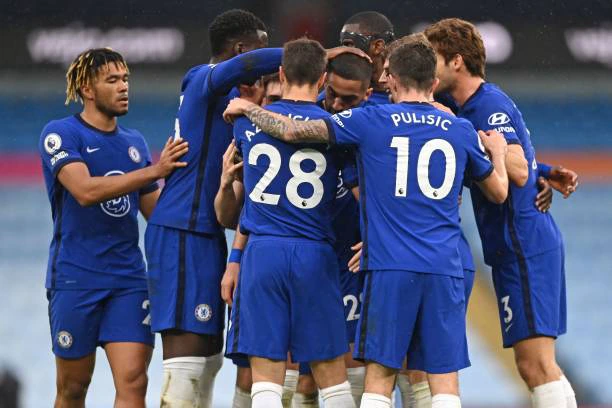 Mason Mount always carried the team along, he has created the most chances of scoring for Chelsea in all competitions this season. He's a player every team would want to have in their squad. In recent matches, Mason Mount hasn't been delivering for Chelsea but his best is yet to come. The lad still have a long career ahead of him.