Official Done Deal: London Club Sign Barçelona Superstar For £20m
Despite the summer transfer window being one month, away football clubs are already completing transfer deals, with Barçelona being the latest club to sell their superstar.
According to reports confirmed by renowned journalist, Fabrizio Romano, Aston Villa has completed the signing of Barçelona's Philippe Coutinho for a ridiculous €20m.
Barçelona signed Philippe Coutinho from Liverpool for a record fee of £146m in January 2018. However, the Brazilian did not live up to expectations at the Camp Nou, with injuries hampering his success at the Catalan club. According to reports, Barçelona will be taking a financial hit to move the Brazilian's sizeable salary off their books.
Barçelona are facing huge financial problems, with the Barçelona board keen to free up the wage budget by removing some of the top earners at the club, to have room for maneuver in the transfer market this season. Barçelona had a poor season and will look to come stronger next season and it could be hard for Xavi and his men if additions are not made.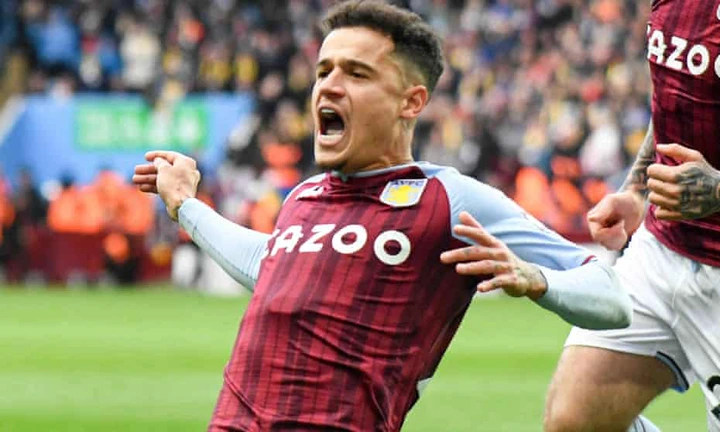 Phillipe Coutinho exploded to the scene when he first joined Aston Villa on loan from Barçelonain in January. However, with the season coming to an end he has remained relatively quiet. He is by no means not the player football fans watched at Liverpool but he has managed to score four goals since arriving at Villa Park from Barçelona in January, and also provided three assists.
Phillipe Coutinho also played against his former club Liverpool on Tuesday night, with the Brazilian featuring for Aston Villa for about 70 minutes before being replaced by Emiliano Buendia in the 2-1 home defeat against Jurgen Klopp's men, in which he couldn't make much of an impact. However, his impressive form this season has seen him being linked with both Arsenal and Newcastle, but reports suggest that Villa has won the race to sign him and has completed the deal which is worth a mere €20m.