*Please sell him immediately", Chelsea fans beg Tuchel after Arsenal lost
Fans of Chelsea Football Club have criticized their star player after he made a costly error that made them concede an easy goal. Chelsea which currently occupied position four in the English Premier league table are determined to play in next season's Champions League Competition.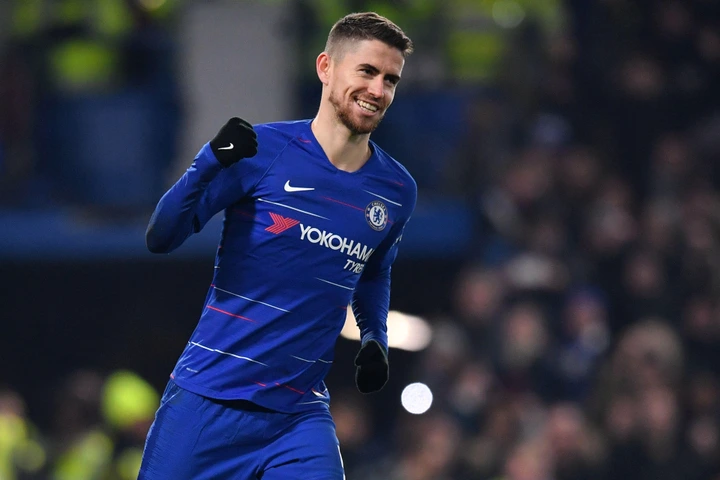 Chelsea conceded the first goal after Jorginho made a costly error which shouldn't have been made. He made a back-pass to Kepa which almost became an own goal but luckily Kepa punched it after which Aubameyang got hold of the ball and assisted Smith Rowe who scored the easy goal.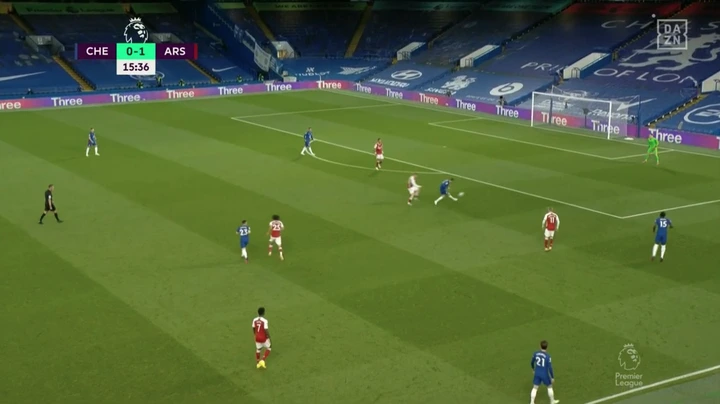 Jorginho had a disastrous game in the first half of the match with his passing and vision being so poor. The Italian midfielder wasn't solid particularly in the first half of the match which made Arsenal players easily control the midfield.
The match ended 1-0 in favour of Arsenal courtesy of Smith Rowe's solitary goal. Mikel Arteta's side is trying to produce good results after being eliminated from Europa competition by Villarreal.
Chelsea fans have criticized Jorginho in the following ways;
@thirsty_steph He's always been terrible. And yes I'm Chelsea. 🔵
@tpitch51 That has to be a very embarrassing goal to concede..Jorgingo is a big joker.He should be aold immediately
@onemausramb Terminate his Contract immediately! What a shameful play from him
@ciceroaroau Jorginho is the ruin of Chelsea. I don't understand Tuch's insistence on him. Jorginho doesn't score, he doesn't run and he only passes sideways or backwards.
@YawDarkow Jorginho the Father Christmas, very generous fella..He has decided to gift Arteta with free goals
@dejoespote Sign a World class midfielder.People like Jorginho won't win I the title.
@AGidjz Someone tell Jorginho to stop the back passes. Be more courageous with forward passes.. Should be serious with his football career
@Brettwan Chelsea should consider listening to offers for Jorginho. We are tired of his lazy plays
@Tjaniskres The most overrated player of this team.. Should be playing in Serie A and not EPL for Chelsea