Prayers, reactions as Donald Trump, wife tested positive for coronavirus
Prayers and reactions are ongoing after the President of United States of America, Donald Trump on Thursday disclosed that he together with his wife Melania had tested positive for COVID-19 and were in quarantine.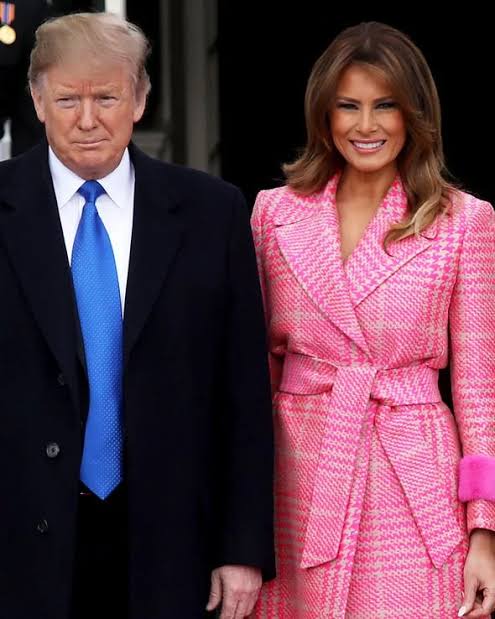 This is coming after Hope Hicks, one of his closest advisers, tested positive for the virus.
According to the information, Hicks travels regularly with the president on Air Force One and, along with other senior aides, accompanied him to Cleveland for the first presidential debate with Democrat Joe Biden on Tuesday.
Contact tracing is one of the key activities in getting the number of people they have met with.
Some people have fears that in this case contact tracing may not be an easy one since they might have met with many people in the course of the political campaign and rally.
Trump who took to his Twitter page to announce that he has been tested positive for the virus including his wife.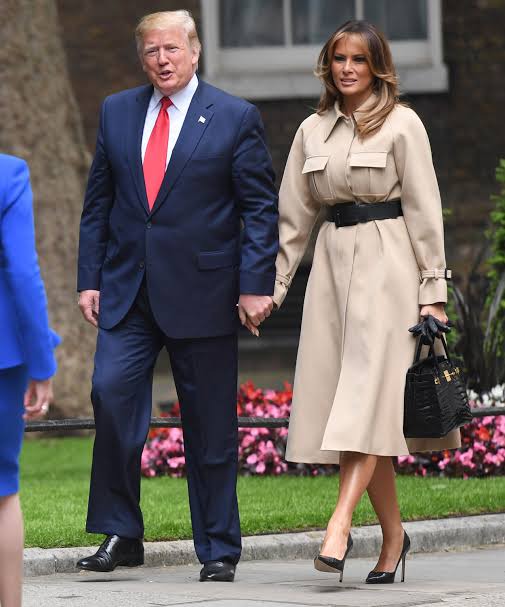 Check the Tweet below:
Tonight, @FLOTUS and I tested positive for COVID-19. We will begin our quarantine and recovery process immediately. We will get through this TOGETHER!
— Donald J. Trump (@realDonaldTrump) October 2, 2020
Meanwhile, reactions and prayers are already being given as the President and the first lady have been tested positive for coronavirus.
See screenshot of prayers and reactions: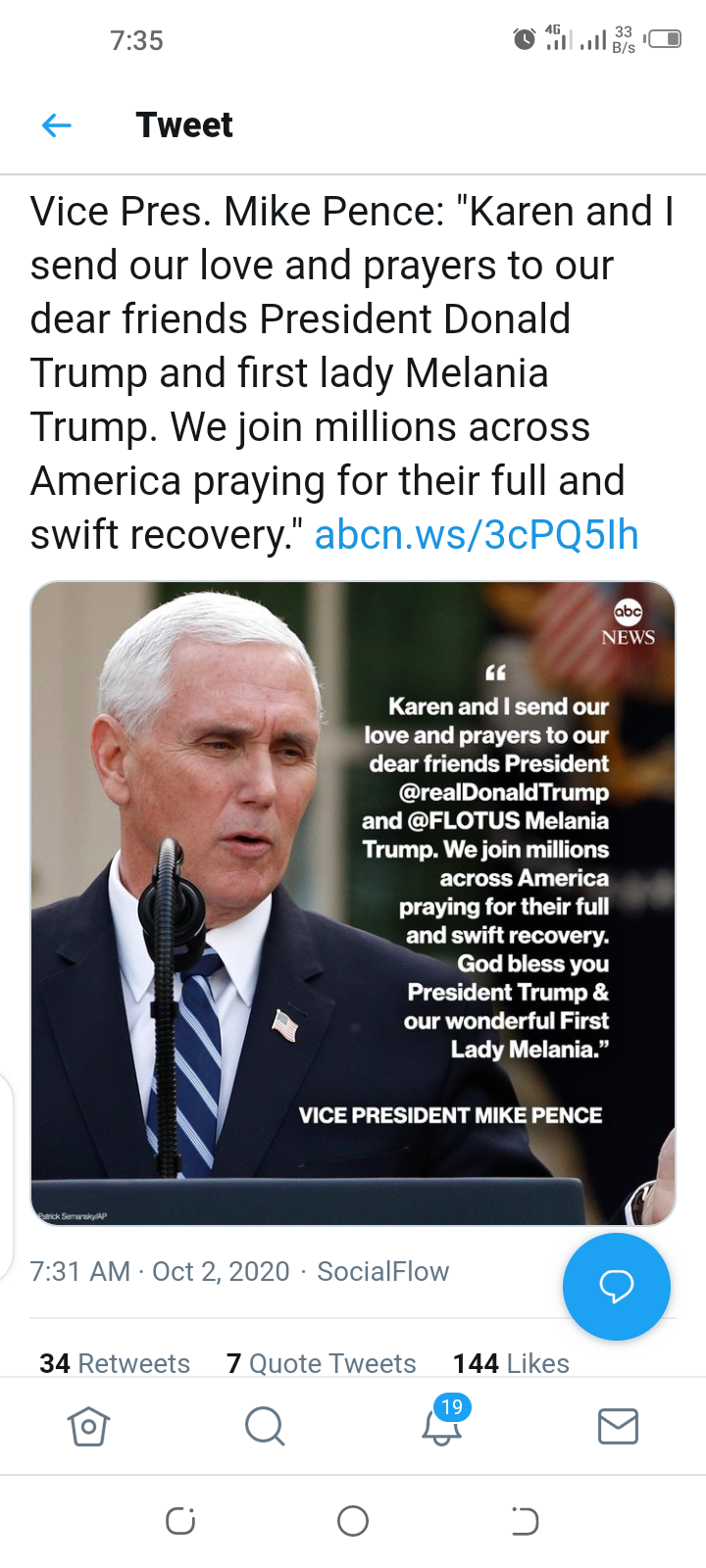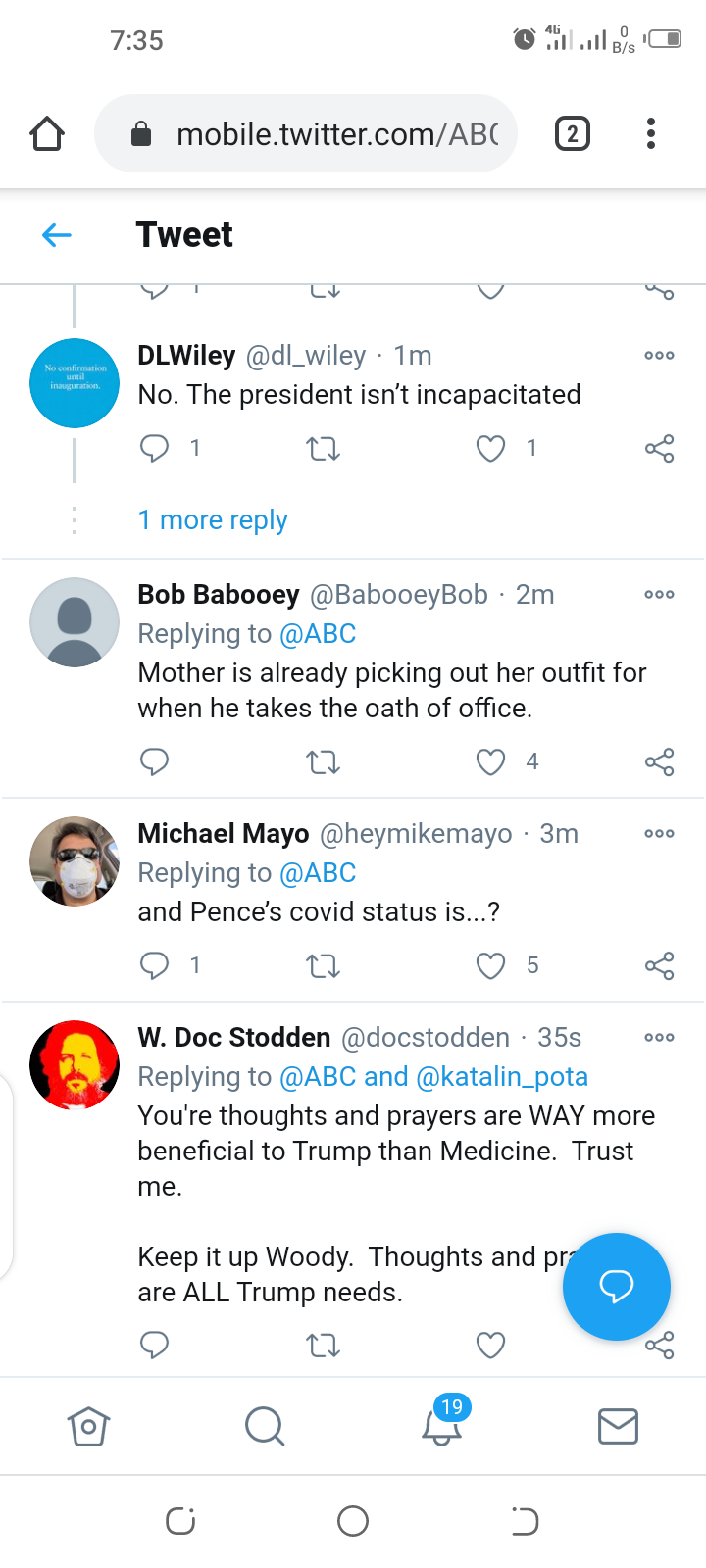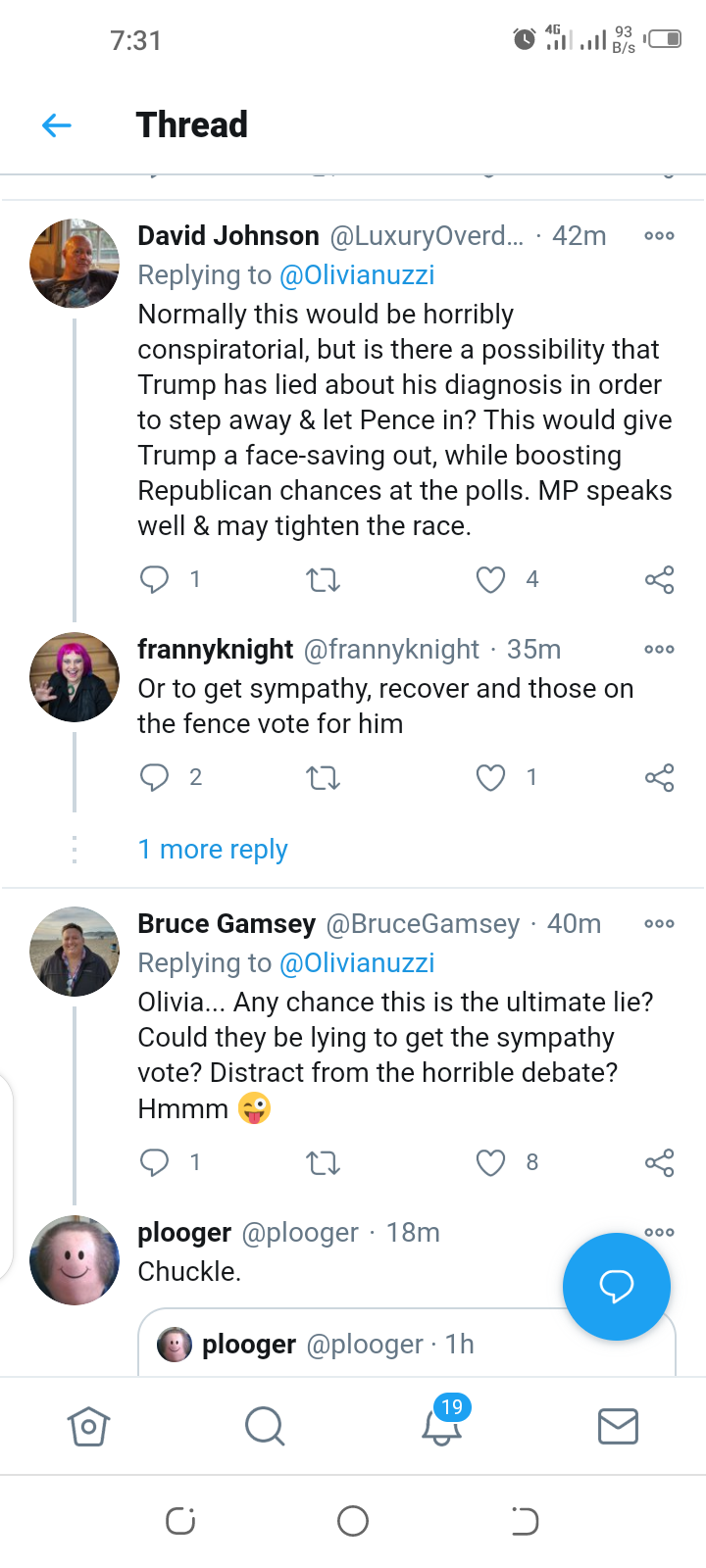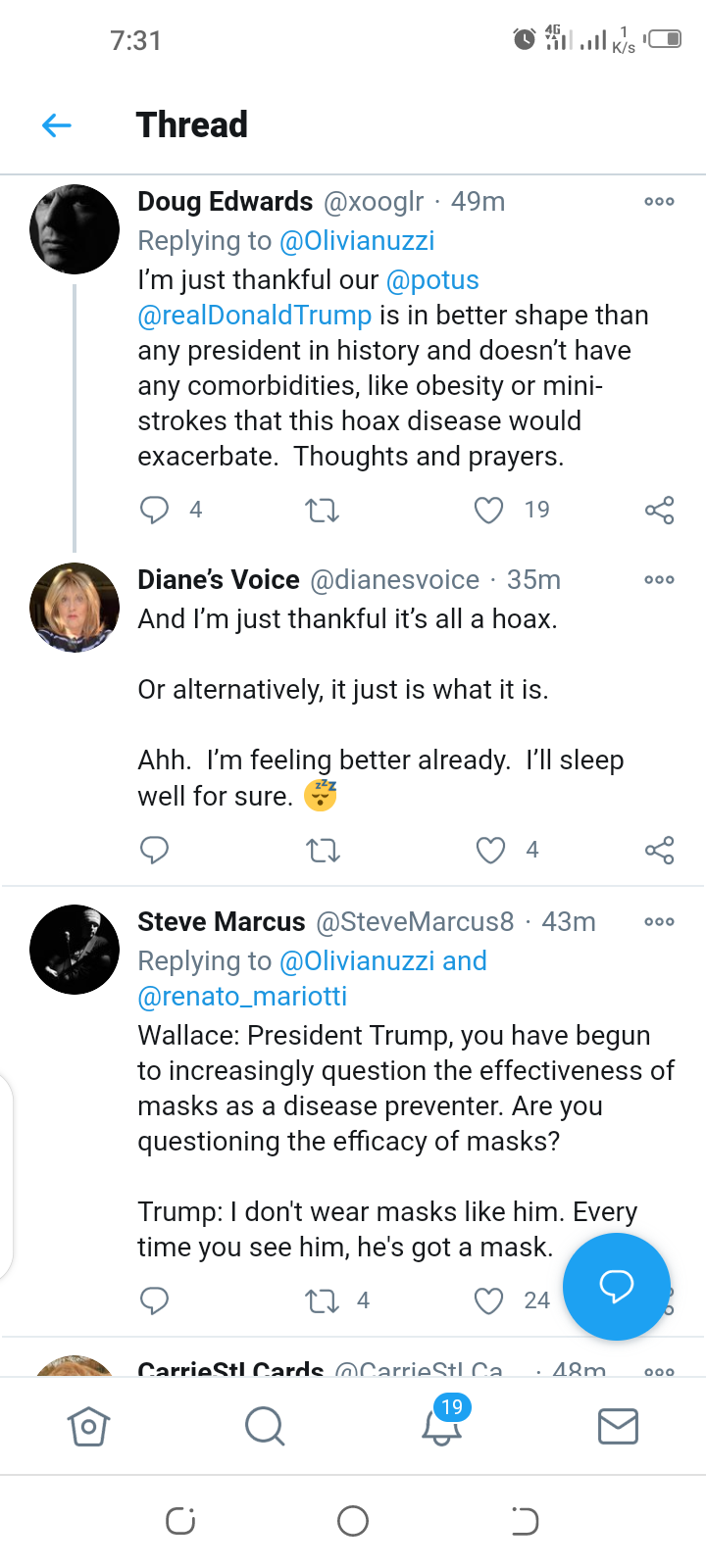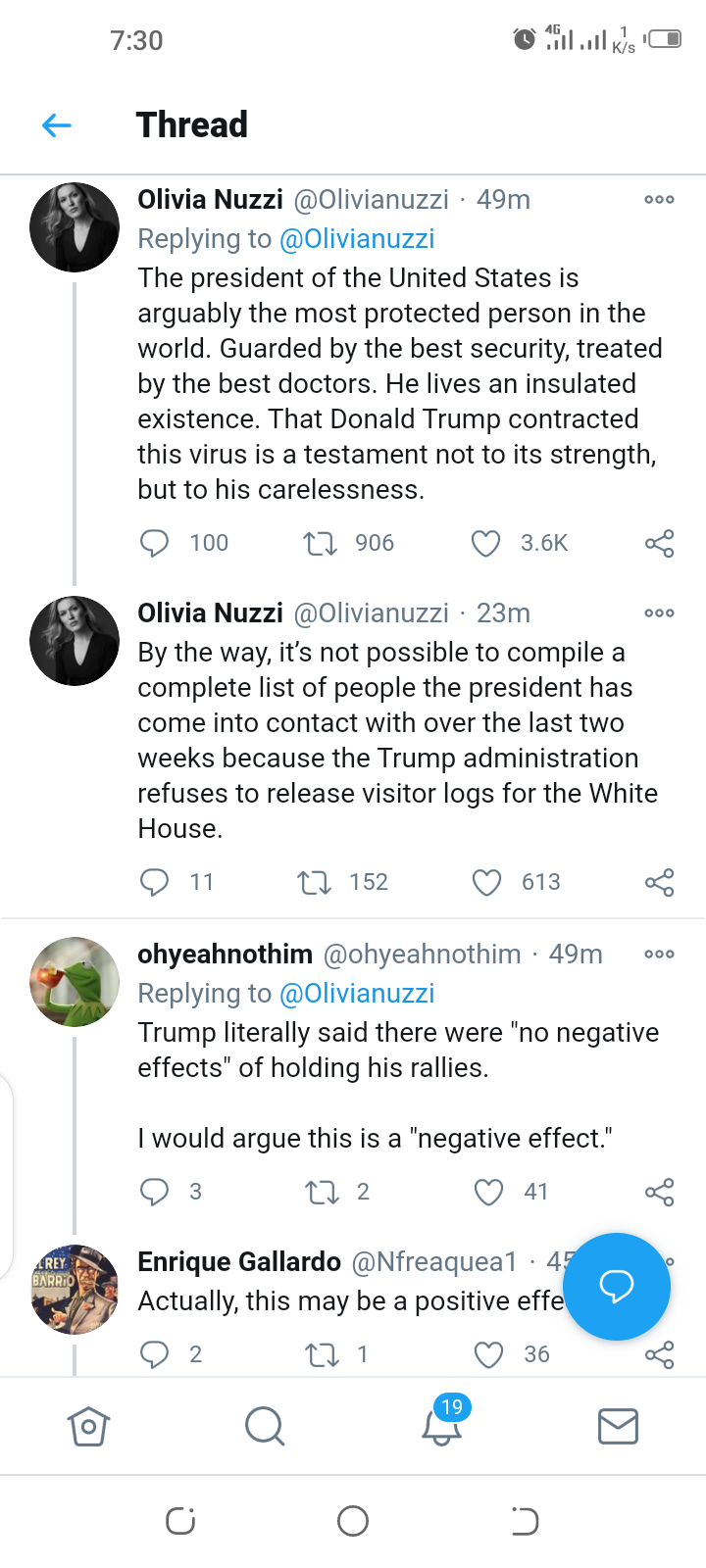 This may affect the political activities of Trump's re-election as he needs to be isolated away from people throughout his treatment.
Political watchers are watching and following the happenings to see how this will end.
We can only join many people across the world to wish the president and the wife quick recovery.
Our prayers are with Trump and the first lady as they go through all of this.