Revealed: After Rudiger helped Chelsea to sign Werner, Harvetz, he is in talk with David Alaba to join the Blues
Chelsea Defender Antonio Rudiger was passionately named by fans as Agent Rudi for the individual role he played to help Chelsea to land their German duo Kai Havertz and Timo Werner last summer.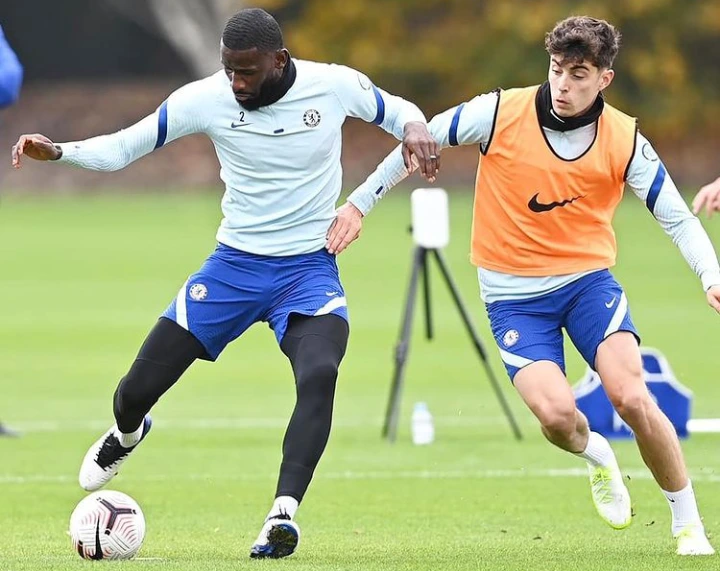 Chelsea were able to successfully recruited RB Leipzig Striker Timo Werner and Bayer Leverkusen Youngster Timo Werner last summer but it didn't come easy. For Timo Werner, Chelsea had to parry interests of other top European clubs who also had their eyes on him. The case of Kai Havertz was more or less a one-horse race. It was only the Blues jostling to land the 21-year-old last summer but his signing was the one that got delayed most because of the fee negotiation.
It's safe to say that Chelsea didn't have it easy in Signing both of them. However, another player that stole the headline at that time was Antonio Rudiger. The Germany International admitted that he spoke to his compatriots Kai Havertz and Timo Werner, and convinced them to come over to West London and sign for Chelsea.
Fans who were happy with what Rudiger did at that time named him Agent Rudi because what he did was just a typical agent work but Rudiger doesn't seem to be tired of being a Chelsea agent just yet.
Bayern Munich Defender David Alaba has confirmed that he's leaving the Bundesliga at the end of the season. According to Sky Sports, the Versatile Austrian has interests from PSG, Manchester United, Manchester City, Real Madrid, Barcelona and Chelsea.
Once again, Rudiger has admitted that he's in contact with David Alaba to help Chelsea convince him to come to Stamford Bridge. It remains to be determined whether Antonio Rudiger is considering to be an agent after his Football career or he's just doing it because of his passion the club.