See how Kai Harvetz in 2 weeks sets record Rashford couldn't set in 6 years
Havertz has now scored an hat trick within 3 weeks of playing as a premier league player. A feat Marcus Rashford of man United couldn't achieve in his 6 years of playing for the premier league giant.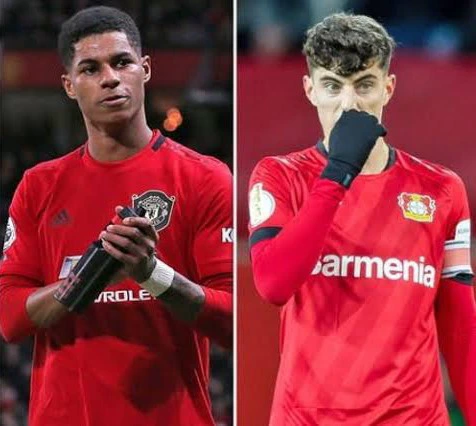 This feat has generated a lot of trolls and banters among both fans of Chelsea and Manchester United on social media as they have started trolling Rashford but we know this is a joke as Kai Havertz is yet to prove himself in the premier league.
We can remember that Chelsea fans compared Tammy Abraham to Rashford but it's clear now that Rashford is way ahead of Tammy.
Rashford has scored braces (two goals) but he has not been able to get a hat trick. I don't think hat trick is the only thing to measure a player's brilliance.
Let Havertz prove himself in the premier league first. He is a good player, no doubt but there is still a long way to go.
Kai Havertz secured a move to the premier league and his move to the club is one of the biggest in this transfer season.