See what Aguero said after Mendy saved his penalty as Man City lost to Chelsea
Once again Edouard Mendy has put a wonderful performance as Chelsea again beat Manchester City after they stopped them from reaching FA Cup final in Wembley.
Manchester City fail to clinch the league title earlier today as they lost 2-1 to Chelsea at the Etihad stadium on Saturday evening.
The Cityzens paid dearly for their penalty miss in the closing stages of the first 45 minutes with Sergio Aguero being the culprit.
The Argentine forward would have given the Cityzens a 2-0 lead at half-time after his team were awarded a penalty but his panenka style fail to pay off as Edouard Mendy easily saved the ball.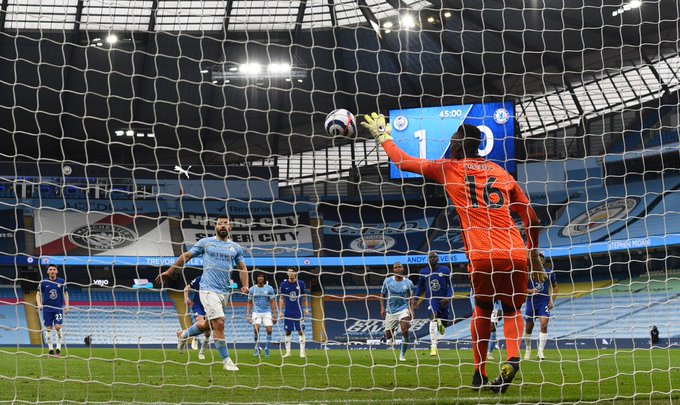 After the game, the Manchester City legend took to his official page on Twitter to apologise to his teammates, staff and supporters of the club for missing the penalty.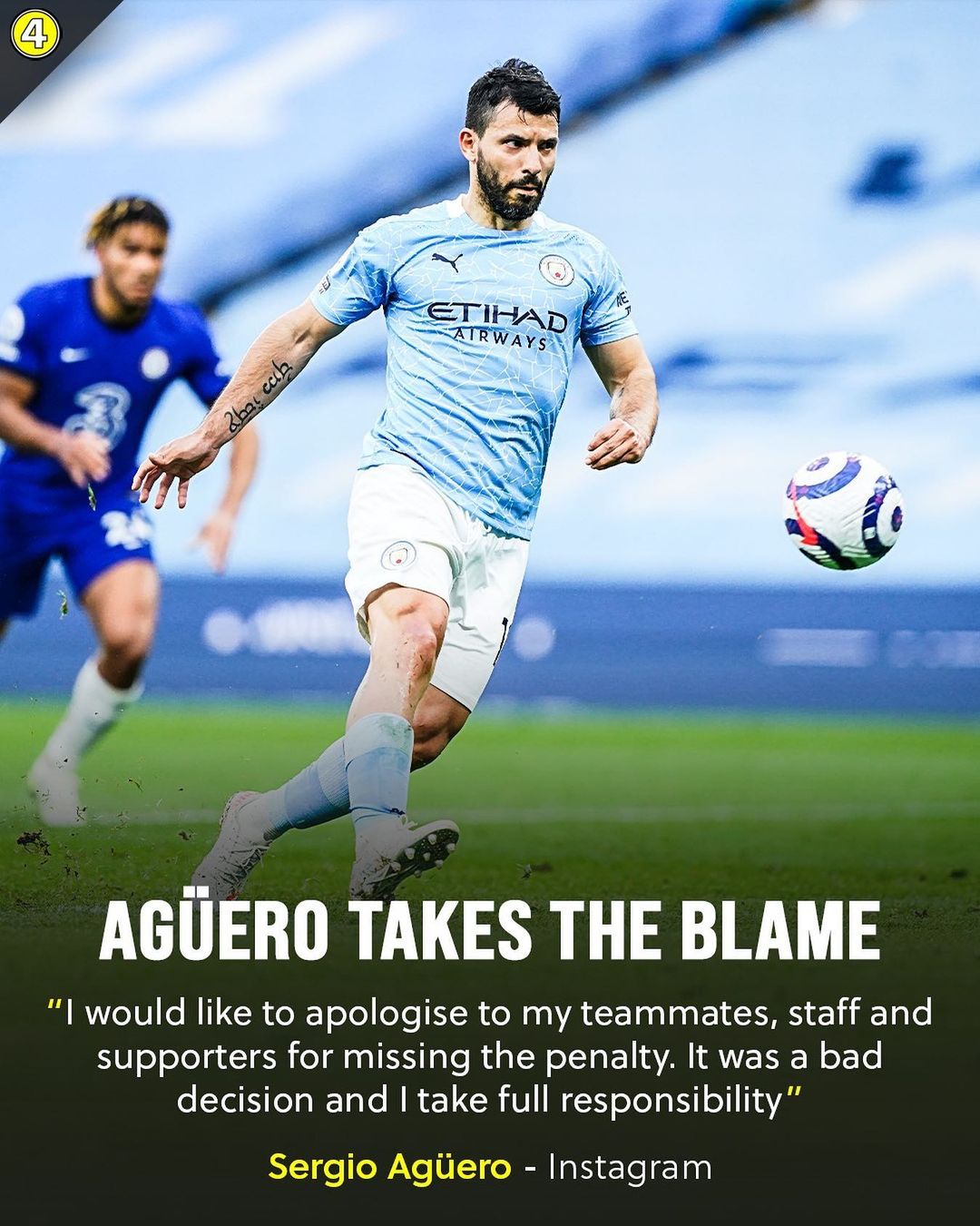 "I would like to apologise to my teammates, staff and supporters for missing the penalty. It was a bad decision and I take full responsibility," he said.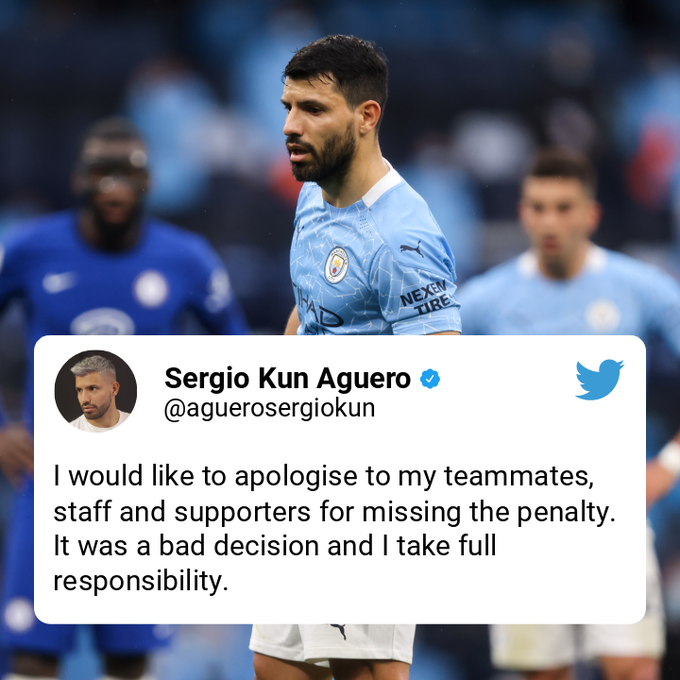 Here is what Pep Guardiola also said about Aguero's penalty miss.
"It's his decision. The taker makes his decision. He decided to take it his way, I've nothing to add."