"Terminate his contract immediately", Chelsea fans blast star player after Real Madrid defeat
Chelsea fans are unhappy as they are sensing the possibility of kissing goodbye to Champions League competition in the quarter-final stage following the 3-1 home defeat. Tuchel side start the game with superb morale, but thier mood was short-lived when Benzema scored two goals in a span of 3 minutes.
Before the first half elapsed, Kai Harvatz scored a wonderful header to reduce the deficit and restore the blues into the gallery of the game, before Mendy made a horrendous mistake that sunken Chelsea. Real Madrid resilience promoted a tactical switch from Thomas Tuchel.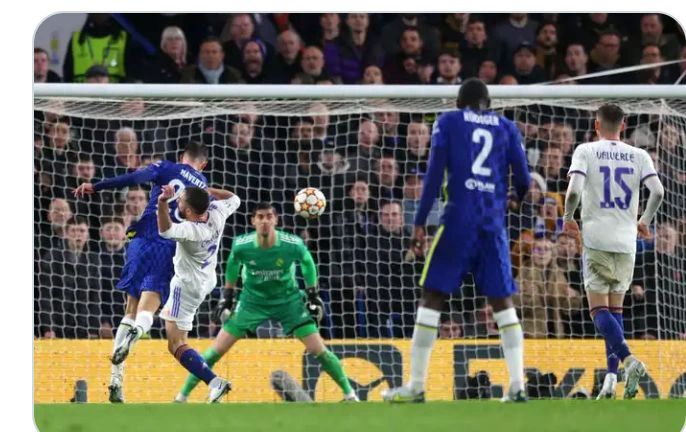 However, the tactical shift gave the blues some fair amount of possession but didn't offer solution in the scoreline.
Ancelotti tactical master mind outclassed Tuchel's side in the midfield and the wing. Karim Benzema was too good for chelsea, he was a constant threat alongside Vinicius junior, who was roaming flamboyantly on the wing.
Andreas Christiansen was singled out for the poor performance by most of the fan. The Danish international was lacking ideas in the game and was unable to contain and restrict Vinicius junior.
His performance irritated many fans and some were quick to say Barça will terminate his contract he is already begun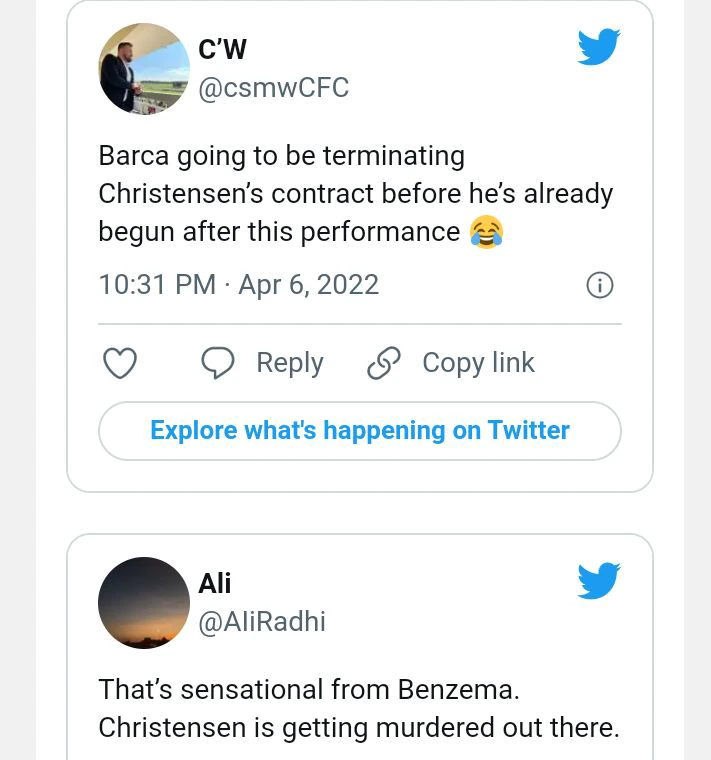 Eduard Mendy is another chelsea star who had a woeful display. The Senegalese should have done better on the sticks and the scores would have been level at 1-1. He was the one who gifted Benzema a hatrick in a devastating version.