Ukraine vs Russia: Military plane with fourteen persons crashes
As the whole world is still trying to understand what is going on between Russia and Ukraine, an incident of Military Airplane crashing has been reported.
The incident of airplane crash has been a major challenge in different countries hence a challenge.
Air transportation have many advantages such as it's first,it saves time,it is convenient,it is efficient and more other advantages.
Air transportation also have many disadvantage like massive loss of lives,destruction of properties, destruction of land and more other disadvantages.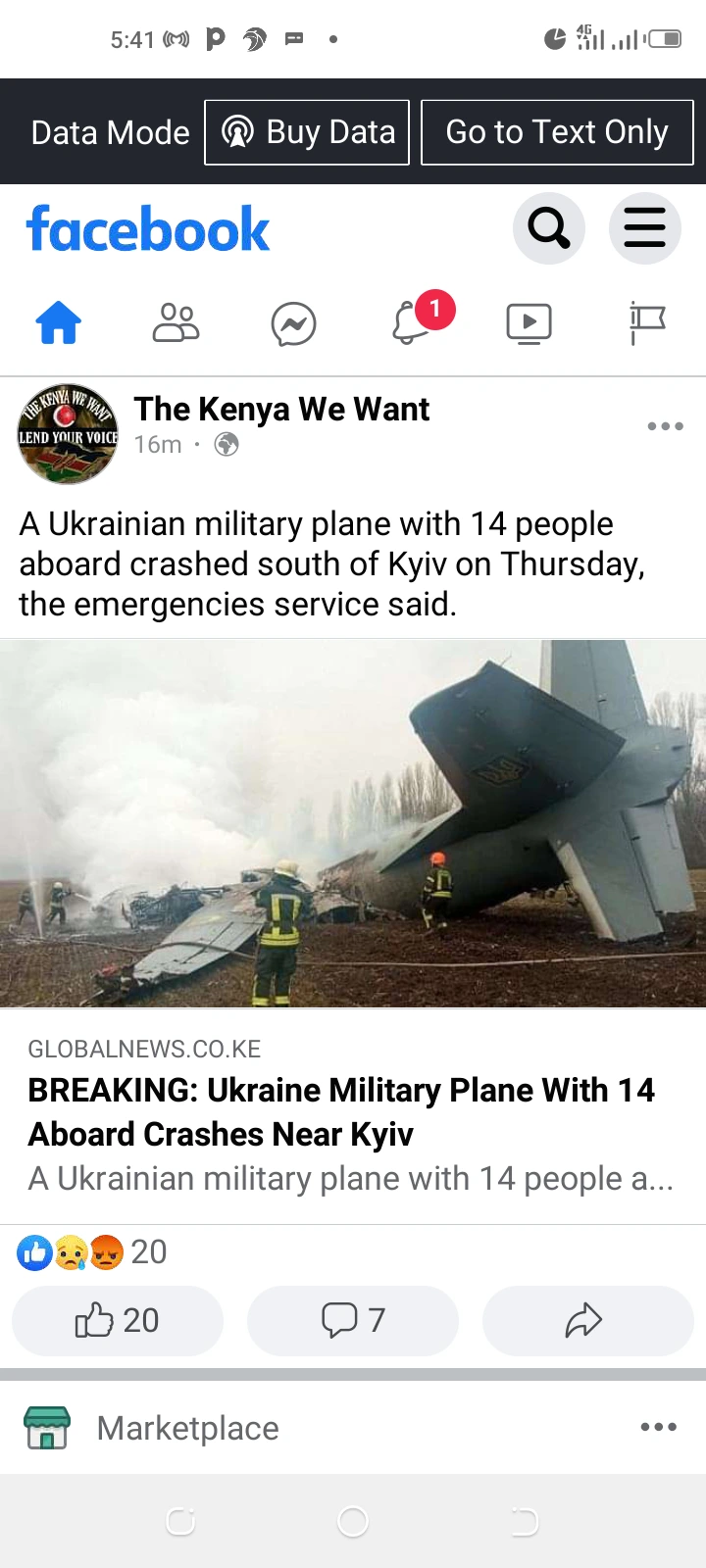 Today in a post by The Kenya we want,there was a post which has left many talking.
According to the post,a Ukrainian military plane with 14 people is said to have crashed today.
The plane crashed today at South of Kyiv causing reactions.
No one knows what might have caused the plane to crash.
We send our sincere condolences to the deceased families.
Netizens reacted differently and they had this to say,