Updates on Kepa, Mendy, Ziyech, Silva ahead of Manchester United vs Chelsea
Chelsea we face Manchester United in the ongoing English Premier league as Frank Lampard side is looking to bounce back from the poor start.
Recall that the Blues have been busiest after spending more than two hundred and fifty pounds on signing top players.
Frank Lampard side are currently in a run of two winning less matches at home. They played a 3-3 draw with Southampton in Saturday after taking a 2-0 lead at first half. And yesterday, in their Champions League opener against sevilla, they also played a goalless draw at Stamford Bridge.
Chelsea play Manchester United that won PSG next on Saturday
This Thursday night, here are some major news headlines on Chelsea.
CHELSEA NEW SINING FEEL MORE RELAXED AS THERE IS NO PRESSURE TO WIN CHAMPIONS LEAGUE.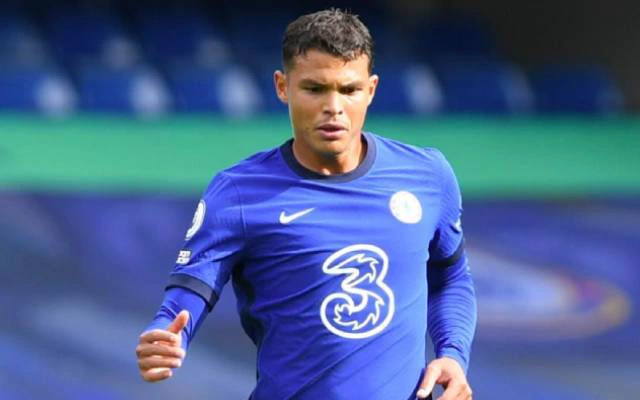 Chelsea new signing and and former Paris Saints Germany Thiago Silva has admitted he feel more relaxed at Stamford Bridge as there is no pressure for Lampard men to in the champions league.
Champion league winning has been Paris Saints Germany tittles they have been longing for several years ago. They don't have any serious competitions at France having dominated the trophies available at France.
Silva who captains PSG in his time at the France says "For me, it would have been difficult to do another year with all this pressure to win the Champions' League. I am changing scenery a bit and I feel a bit more relaxed. Not to say that there isn't pressure, pressure is the same. I play for a great team that is looking for titles."
His thoughts might be right as Chelsea at still struggling since the start of the season.
CHELSEA NEW GOALKEEPER OPEN UP ON RELATIONSHIPS WITH KEPA.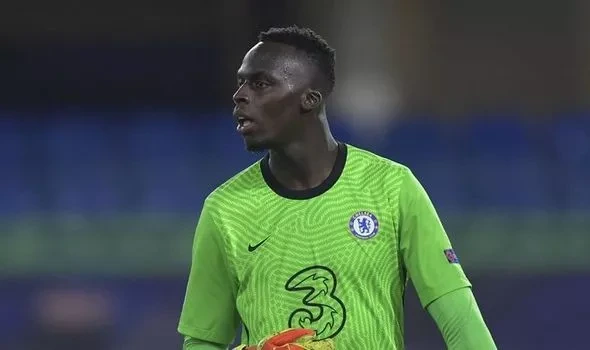 Kepa Arizobalaga has fall down to picking order at Stamford Bridge since the arrival of Edouard Mendy from Renneri.
The Senegalese injuries kept him out from Chelsea match with Southampto. As a result, the Spaniard goal stopper was handed a playing time but only to allow 3 goals enter his net in the second half.
FANS LOVE WHAT HAKIM ZIYECH SAID ABOUT WINNING TROPHIES UNDER FRANK LAMPARD.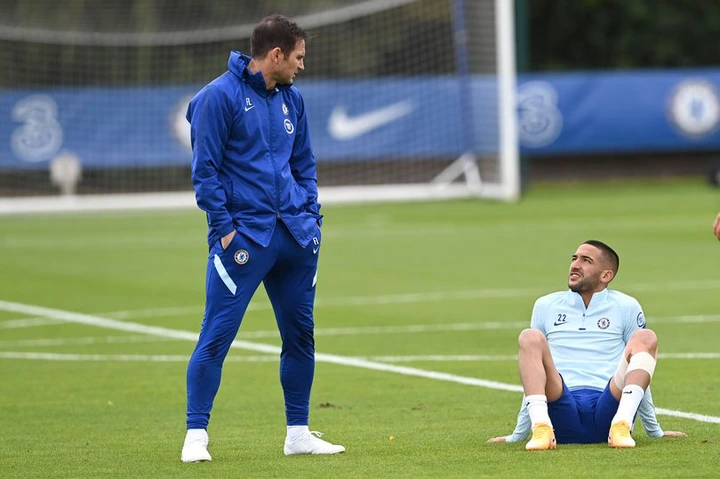 Hakim ziyech signed for Chelsea in February, however had to wait until the summer transfer window for his deal to go through from Ajax.
Ziyech had years of success in the Netherlands, winning the Eredivisie in the 2018/29 campaign and being the club's Player of the Season for three years in a row for the Netherlands giants.
The Morocco international is hoping that he can transfer some of that success to the Blues this season, with no trophies won in the 2019/20 campaign for Frank Lampard's side.
He believes that under Lampard the Blues are progressing in the right way to win silverware.
"Yeah hopefully we are and that is a process that we are in right now," Ziyech said.
"In the beginning when I came new to Ajax it was like good and bad, in the way of playing, so it is a process of building right now and we just have to be patient and everything will work out.
"We have to trust in the process and that is what I am doing, and from there on you have to put work in it and that is what we are also doing right now.
"We have to believe in things and that is what I am doing and from that side I am looking only forward and hopefully we can achieve what I achieved in the last two years"