What Chelsea fans should know about Palmeiras ahead CWC final
Palmeiras are CONMEBOL Champions and they are oozing out a lot of confidence ahead the epic final on Saturday after they saw off Al Ahly in the semifinals.
So, Chelsea and Brazilian Club Palmieras will battle against each other in the Final of the Final club world cup on Saturday. The two clubs defeated their opponents in the Semifinals to book a spot in the Final.
Chelsea are definitely entering the Final as the Superior and powerful club but the lost that Chelsea suffered in the FIFA Club World Cup Finals 10 years ago against Brazilian Club Corinthians might want to set Chelsea on their toes when they face Palmieras on Saturday.
Chelsea won the UEFA Champions League last season which gave them a spot in the FIFA Club World Cup tournament as the representative of Europe while Palmieras won the Copa Libertadores last season and they are in the tournament as the representative of South America.
Palmieras are a good team but the value of their whole Squad is not even a fraction of Chelsea's squad value.
According to transfer Market, the total Squad value of Palmieras is €180million which is an equivalent of £152million. The most valuable Player of the club is Danilo and his Market value is just €18million, that's around £12million.
To put things in context, Romelu Lukaku, Kai Havertz and Timo Werner are more valuable than the whole of Palmieras Squad. Romelu Lukaku's market value is £97.5milliom, Kai Havertz's market value is £70million while Timo Werner is valued around £50million.
The Chelsea attacking trio of Romelu Lukaku, Timo Werner and Kai Havertz have a combined market value of £217million which is £65million more than the value of Palmieras Players.
Transfer Market has it that the total value of the current Chelsea Squad is €883million which is an equivalent of £775million. What this means is that Chelsea squad is 5 times more valuable than Palmieras Squad.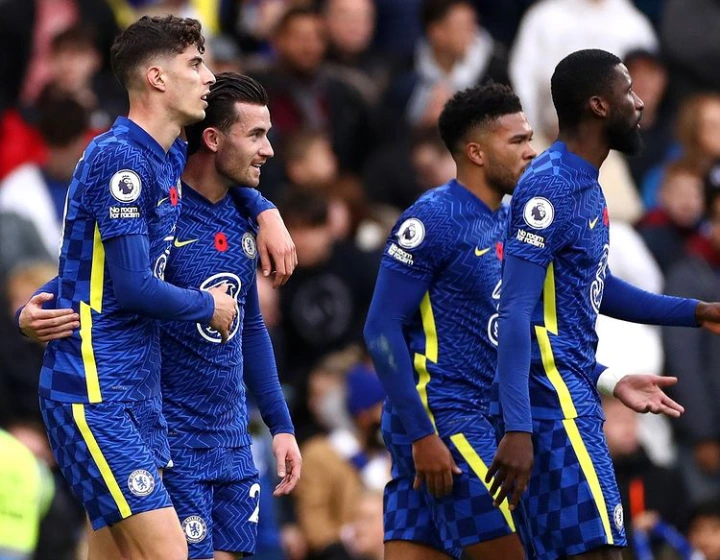 Of course, the squad value has nothing to do with the outcome of the game, especially with Chelsea because the Blues have struggled this season against teams that are not even Champions of anywhere.
It shouldn't be a surprise if they have a tough time against the Champions of South America but, one thing that can't be denied is that Chelsea will head into the game on Saturday as the team with the advantage.