What Tuchel said about Kepa's penalty miss against Liverpool in Carabao Cup final
Chelsea failed to secure yet another trophy to their recent collection after losing to Liverpool in the Carabao Cup final at the Wembley stadium on Sunday evening.
The game ended with no goals after 120 minutes of play and it was decided on penalties. After a long penalty shootout, Chelsea goalkeeper Kepa Arrizabalaga missed to give the Merseyside Reds the trophy.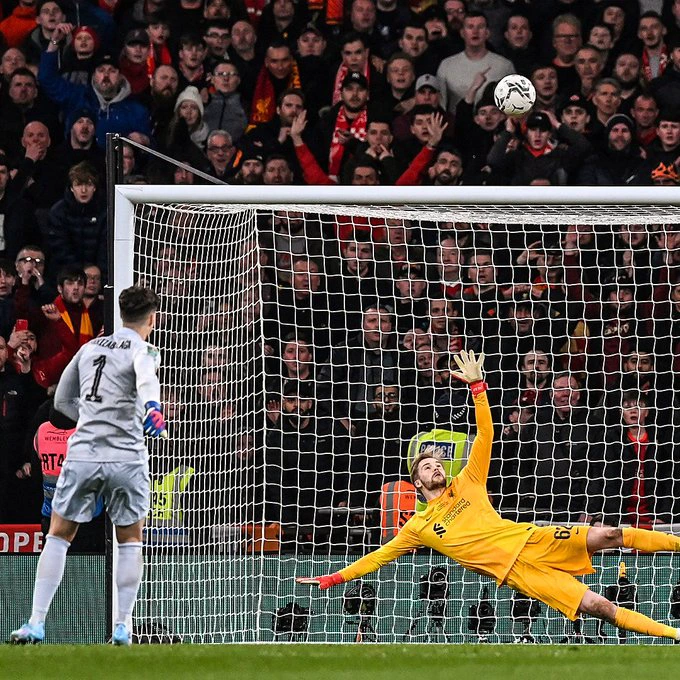 After the game, Chelsea manager Thomas Tuchel spoke about his decision to bring in Kepa and also the Spanish goalkeeper's penalty miss.
Chelsea boss Thomas Tuchel talking to Sky Sports on Kepa's penalty miss: "We did it before with Kepa, he is slightly better in penalty saving and that is why I made the decision. It is unusual all 11 players need to shoot, he took it a bit too quick.
"Sometimes these things can turn against you but you make them when they need to be made, not after when people can judge you. In the middle of the storm it is pretty calm. We can allow ourselves to focus on what we love the most, playing football. We know there are bigger things than football going on."
The former Borussia Dortmund manager also spoke about his team not being lucky enough in the game, and he made reference to Romelu Lukaku's disallowed goal claiming it was a close call.
"Football can be a brilliant game and it was a brilliant game, no worries and no regrets. We gave everything and it was a brilliant match of football. The disallowed goal for Romelu is a very close call – there are bad feelings about this call. You need a bit of luck, we scored three times, had big chances, they had big chances, It was a fair result all the way to have a draw," he added.