What will happen to Chelsea after Britain takes over the Blues from Roman Abramovich
It has been generating a huge concern for Chelsea fans after the news broke that their loved owner Roman Abramovich could shown the way out of the ownership of the Blues.
Members of the British parliament are proposing to ban Russian billionaire Roman Abramovich from ownership of his club Chelsea FC.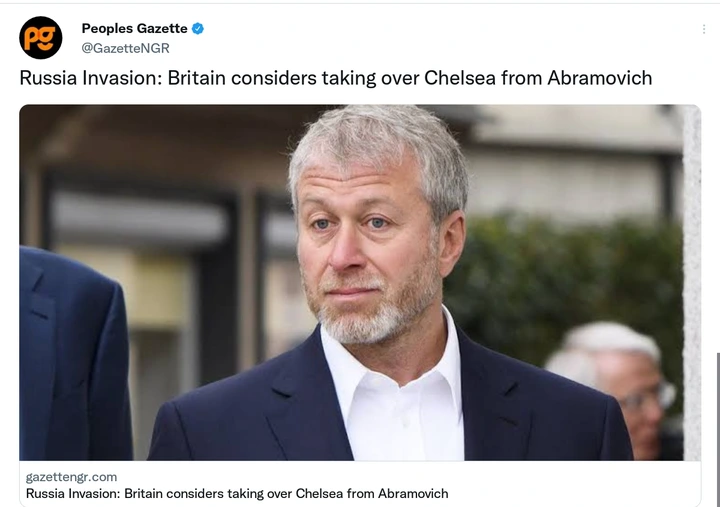 This move comes after an exclusive from British newspaper The Sun revealed that Mr Abramovich withdrew his application for a UK Tier 1 investor visa in 2018 due to pressure in the wake of the nerve gas atrocity in Salisbury, Wilts.
British Labour MP Chris Bryant, who revealed details of the explosive security memo about Mr Abramovich, says the Chelsea owner is a person 'of interest' to the Home Office because of his ties to corrupt activity and practices.
Chelsea have continued to do well under the ownership of the Russian billionaire as they have won major trophies including the UEFA Champions League.
What Will Happen To CHELSEA?
As Chelsea fans, we are already thinking ahead of how the club will survive if the threat becomes a reality. How will CHELSEA cope with the huge Support of Abramovich for the club.
Chelsea under new owner?, The thought alone is not looking good.
Two things that could happen to Chelsea is one, it will affect the club negatively and two, the Club will also move on to achieve greater height.
Feel free to send your comments, will CHELSEA profit from this or otherwise?