What you may not know about Nigeria's first female combat Helicopter pilot who died at 24
The death of this young female combat Helicopter pilot who is the first the country has produced is such a sad story and the whole country is mourning.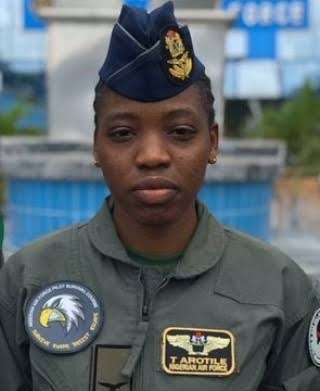 Here are few things you should know about Flying Officer Tolulope Arotile,who died in an auto crash on 14th of July, 2020.
The very first thing to know is that the number one citizen of the country, President Muhammadu Bihari has sent his condolences to the family as well as the Nigeria Airforce over the death of the young officer.
The President salutes Arotile's bravery in the field to protect the country from the onslaught of bandits and terrorists, assuring that her memory will be indelible, and her efforts remembered.
The second thing to know is that young Tolu was killed by a rever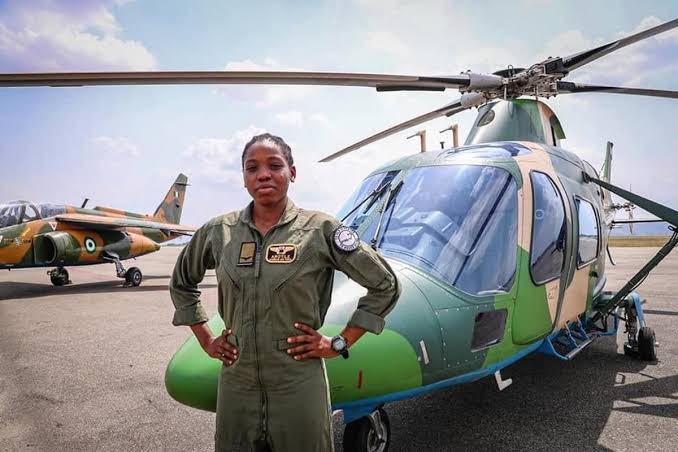 sing car inside the Air Force base in Kaduna State.
According to reports, the car was driven by her old schoolmate who was trying to reverse the car and say hello to Tolulope.
Another thing you should know about her is that she was born on 13 December 1995 to the family of Mr and Mrs Akintunde Arotile in Kaduna, but we're from Ijumu Local Government Area of Kogi State.
She attended Air Force Primary School, Kaduna from 2000 – 2005 and Air Force Secondary School, Kaduna from 2006 – 2011 before she later gained admission into the Nigerian Defence Academy, Kaduna as a member of 64 Regular Course on 22 September 2012.Tolulope Arotile: How Nigeria's first female combat helicopter pilot died
"Flying Officer Arotile was commissioned into the Nigerian Air Force as a Pilot Officer on 16 September 2017 and holds a Bachelor of Science in Mathematics from the Nigerian Defence Academy.
The late pilot was winged in 2019 by Chief of Air Staff Air Marshal Saddique Abubakar in Abuja.
"Flying Officer Arotile was winged as the first-ever female combat helicopter pilot in the Nigerian Air Force on 15 October 2019, after completing her flying training in South Africa.
"She holds a commercial pilot license and also underwent tactical flying training on the Agusta 109 Power Attack Helicopter in Italy," he continued.
Her sudden death is a huge loss to the Nigeria Airforce, the Military and to the entire Nation.
We pray that God will give the family the fortitude to bear this irreparable loss.