Why Chelsea and Man United may not win their EPL games
International commitments have kept players away from the EPL until they return next weekend to continue the tight race for the Premier League championship.
The following two well-known teams may not win their upcoming games since the competition is regarded to be extremely tight:
Chelsea, who will be playing against Brentford, who has been the most improved small team in the league and has attempted to compete with some of the bigger teams in the league, will be the favorites. In the event that Chelsea is unable to control the risky offensive that the squad engages in, they will find it extremely difficult to emerge victorious, so interfering with their excellent progress towards winning the EPL title.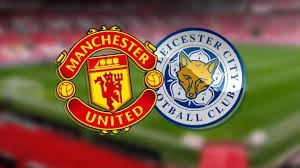 After this weekend's match against Leicester City, Manchester United will head to the King Power Stadium to play against them again. Both teams are expected to find the contest extremely challenging. Leicester City has been working hard to ensure that they can compete effectively with other well-known clubs in order to increase their chances of winning the Premier League title and qualifying for the Champions League Challenge.