Worldwide support and messages to Nnamdi Kanu over Eastern Security Network
More support and messages have been coming to the leader of the Indigenous People of Biafra over the recently launched Eastern Security Network (ESN).
The micro-blogging site Twitter which is a worldwide platform has been been taken to by people around the world to send their message to Kanu and IPOB.
Recall that the group sent a strong message, stating that the Eastern Security Network (ESN) which was recently established, has come to stay and there is no moving back. Their statement was released via Emma Powerful, the group's publicity secretary and media.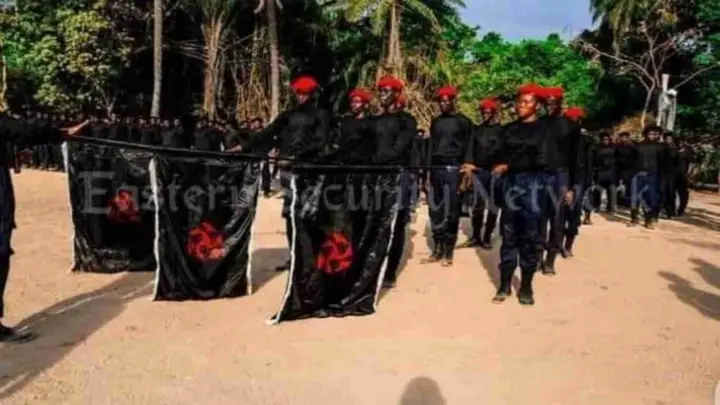 The statement was a daring one to both the Nigerian army and the Federal Government of Nigeria. Below is part of what they said:
"Our message to the treacherous South-East governors and their South-South counterparts is that 'the train has since left the station' and can't reverse its course. It's pretty too late to have a rethink". If you want to read the whole statement via Sahara Reporter
People reacted to what the Nnamdi Kanu's 'fast-rising' group said and below are some pictures of them.